Authentic Tuscan Home Restaurant Experience in Lucca
4.9
Challenge yourself with a pasta-lover cooking class and enjoy an authentic Italian meal with the recipes prepared during the class
Your menu
Thin focaccia made from chestnut flour, cooked between two red-hot terracotta plates or texts
Gnocchi (homemade pasta) with meat sauce
Gnudi (homemade pasta) with butter, sage and hazelnuts
I am Silvia, a Cesarina who loves to share her cooking with guests. I invite you to dinner at my home, where you can enjoy the authentic flavors of Tuscan cuisine. For the first course, I will prepare tasty potato gnocchi with a meat sauce prepared with fresh, high-quality ingredients. The second course will be a treat for the palate: gnudi with butter and hazelnuts, a Lucchese specialty made with ricotta and spinach. Finally, for dessert, I will have you taste a traditional focaccia called Necci, which is sweet and fragrant. I look forward to seeing you at my home for an unforgettable evening!
Reviews
Cesarine - Authentic Tuscan Home Restaurant Experience in Lucca
This was a wonderful experience - the food was excellent and Silvia was a very knowledgeable and friendly teacher! Highly recommended if you are in Lucca, it was a memorable day!

Pearse Sheehan

 - 

May 2023

We spent a wonderful evening in Silvia's beautiful home. Not only did she provide us with delicious food and delightful company she was kind enough to drive us back to our apartment afterwards as we had some trouble navigating our way around the city. Cannot say enough good things about the entire experience in general and Silvia in particular.

Sylvia was fabulous. She took us to the local market and then prepared a lovely traditional Italian meal. She is a wonderful hostess. Her apartment and accommodations for the cooking lesson were perfect. She should be on tv….yes she is that good and entertaining.

Tenney and David Arrighi

 - 

May 2023

Food was good & recipes were easy for beginners. Sylvia was great with her instructions & allowed for us to participate. We enjoyed our evening, thank you!

I had such an enjoyable experience with Sylvia. She was friendly and made me feel comfortable during my cooking experience. The food we prepared was delicious and I am looking forward to sharing the recipes with my family when I return home.
€145.00 per guest
€72.50 per child
Where
You'll receive the exact address after the booking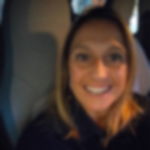 silvia
Cesarina from 2022
Location: Lucca    Languages: Italian and English
"I love to host and take care of the table, I always try to create a mise en place with some ingredient that recalls the menu or seasonality. I prefer to cook dishes of land, typical of the Tuscan tradition, I do not try too much in desserts... but only not to eat too many!"
Experiences you may like
FAQ
Families and solo travellers welcome