Cooking class followed by lunch or dinner with the recipes prepared during the class.
Your menu
Mixed traditional appetizer
Gnocchi alla sorrentina
Lemon pie
I am waiting for you in the heart of Sorrento, just a few steps from the central square where together we can spend time inside my family home. We will prepare together some traditional Sorrentine dishes following the family recipes, starting with a mixed appetizer composed of different local specialties prepared according to tradition and chosen according to the seasonality of the products. We will then follow with the famous "gnocchi alla sorrentina" made by hand and accompanied only by local products such as "fior di latte" and Sorrento tomatoes that will be served directly in the ceramic pan. Finally, we will end with the lemon tart, prepared according to the ancient family tradition made of short pastry and then enriched with a delicious Sorrento lemon cream.
Reviews
There are no reviews yet.
€129.00 per guest
€49.50 per child
Where
You'll receive the exact address after the booking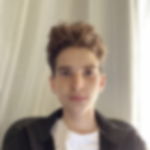 Ettore
Cesarina from 2022
Location: Sorrento    Languages: Italian and English
Sorrento "land of the sirens" is the jewel of the Sorrento Coast: it has always been an ideal holiday destination for the mildness of the climate and the beauty of its breathtaking landscapes. A few steps from the historic center, there is the house of Ettore. His passion for cooking and his love for food are the result of the culinary traditions handed down from the recipes and the passion for good food of his grandparents, who taught that cooking means celebrating a magical ritual, made of love for traditions, but also of experimentation, curiosity, intuition... The kitchen for Ettore is a creative laboratory made of unique flavors and Mediterranean scents that blend together to tell - between tradition and innovation - the gastronomic history of a territory with extraordinary resources.
Experiences you may like
FAQ
Families and solo travellers welcome