Bagna caoda: an ancient Piedmontese dish
5.0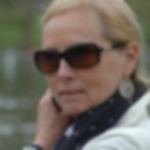 Spoken languages:  Italian and English
Special Italian Menu
Your menu
In this experience, I will be happy to host you in my home, where I will offer a traditional menu with a typical dish, bagna cauda, a typical Piedmontese preparation made with oil, garlic, anchovies, and a host of raw and cooked vegetables to dip in it to savor it at its best. It is served in fojòt, the characteristic earthenware pan that holds a candle to keep the dish hot at all times.
Reviews
Cesarine - Bagna caoda: an ancient Piedmontese dish
This was an amazing dinner. The host was super easy to get in touch with and very hospitable. We were greated by her family and she brought her son over, to accomidate some translation. She makes a big effort to speak English, but just in case as a backup, her son was there. After we left, I felt like we were friends for a long time. I was able to meet her son, son's girlfriend, stories of her other to children and grandchildren. The food was amazing and she even kept some unprepared food so my wife could get some lessons. Truly a great family with a passion to please their guest with good company and great food!!! Now go fill your hearts and belly with this family.

With Jenni and his family, you feel from the very beginning like old friends. She received us, and our chow-chow dog Yuki with warmth and simplicity. Learning how to make agnolotti with Jenni is just a real pleasure, and so fun when out result is not really perfect ;-) She explains with so much kindness and patience that at least, we succeeded. Then it was so nice to share our dinner with the family, Jenni, her husband, her son and daughter in law, speaking italien and english, sharing good italian wine, our home-made agnolotti, and so much surprises and desserts Jenni had prepared for us. If you have planned one evening in Turin, just check if Jenni is available, it would probably the best memory of your trip !

Stéphane, Jay, and Yuki

 - 

February 2023

Right from the doorstep we felt like visiting lifetime friends. Jenni pit a lot effort into preparations, therefore you feel like at home. We travel a lot in Italy, but went to this adventure first time, and understood, that you cant get closer to Italian kitchen, delicious dinner and atmosphere than this. Jenni not only shows, but also guides and teaches you to prepare dishes at your pace, making sure you understand process. It was wonderfull and cozy evening, where Jenni and her family shared stories, food and traditions. Thank you for everything!

My sister and I had the most wonderful time cooking with Eugenia Jenni and her family. They were so inviting and friendly. Her son translated for us, and had wonderful visit in their garden. We learned pastas, sauces and got to try a family recipe of peppers and tuna. This will definitely be a highlight of my trip to Italy. My sister and I found a copy of the cookbook she had on her garden table to bring home. If in the area I would recommend a day with her!

Anna Lillie

 - 

September 2022

We were welcomed into the house of Eugenia and her husband and soon felt like friends. Their daughter in law helped with translation if necessary. She taught us new things how to make pizza dough and let us in on the secrets how to make a tirumisu (which we will surely use to impress our friends back home!). The nicest part was to sit down and eat with the family, that is what made it special. Thank you again for a lovely evening!

Mirjam & Emiel

 - 

September 2022
€95.00 per guest
€47.50 per child
Where
You'll receive the exact address after the booking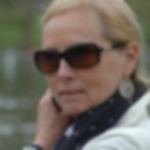 Eugenia Jenni
Cesarina from 2022
Location: Turin    Languages: Italian and English
"The passion for cooking has always intrigued and overwhelmed me. For years it has been a gesture of love towards my three children and my large family of origin and now I put the same dedication at the disposal of those who come for pleasure, for work, but also for those who live in the beautiful city of Turin and want to taste the flavors of traditional Piedmontese cuisine. My house is located in the hills near the "Villa della Regina" and is easily accessible by public transport from the city center; here my husband and I also have a small garden where we can welcome our guests in good weather, for a welcome drink. I have a great passion for organic flours which I use regularly to make bread, pasta and above all sweets, my great predilection ".
Experiences you may like
FAQ
Families and solo travellers welcome