Cannara Onion Festival - Tasting Menu
5.0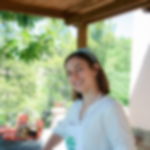 Spoken languages:  Italian, English, Spanish
4-course Italian menu with cooking demo
Your menu
Onion pizza
Onion parmigiana
Turkey roulade with onion gravy
Cannara donut
The Cannara Onion Festival, held in a small village 10km from Assisi, attracts numerous tourists and food enthusiasts from all over Italy. The Cannara onion was a Slow Food Presidium until 2007 and is now recognized as a traditional agri-food product by the Ministry of Agricultural Policies. Through this experience, I'll take you on a journey to explore typical recipes representative of this cherished festival. From appetizer to dessert, the onion and its qualities will accompany us on a taste adventure. Thanks to techniques and secrets I've discovered from Cannara's home cooks, you'll learn that onions are easy to digest, don't cause tears, and most importantly, possess incredibly beneficial properties for our body.
Reviews
Cesarine - Cannara Onion Festival - Tasting Menu
My experience with Cesarine was the highlight of my visit to Assisi. Lucia was my hostess, and she welcomed me into her home and taught me how to make a lovely, delicious meal, which we then shared. I learned so much from Lucia and I so appreciated her warm hospitality. I highly recommend this cooking class for your next visit to Assisi!

Incredible experience with Lucia, took us through some amazing recipes helping with our techniques and answering all our questions! Would highly recommend to anyone wanting to learn more about Umbrian cuisine and take a hands on approach to their food.

Georgia Dudley

 - 

July 2023

This experience was one I'll treasure forever. My hosts, Lucia and Martina, were absolute wonderful. We had so much genuine, relaxed and authentic fun. I learnt real cooking skills and recipes and the feast afterwards was scrumptious. I cannot reccomend this enough! I really hope to be back. Thank you for everything.

One of the best experiences ever!

 - 

June 2023

Lucia was a lovely host. We made delicious food together.
€85.00 
per guest
(€42.50 

per child)
€85.00 per guest
€42.50 per child
Where
You'll receive the exact address after the booking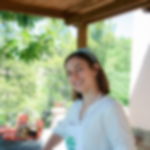 Lucia
Cesarina from 2023
Location: Case Beretta    Languages: Italian, English, Spanish
Cooking has always been my comfort zone. From my mother and grandmothers, I learned the art of game roasts and homemade pasta, which I love rolling out with a rolling pin, so I don't have to go to the gym! I am constantly inspired by the produce from my garden and enjoy mixing different recipes, creating dishes that blend tradition and modernity, such as hemp torta al testo or cabbage pancakes! I love discovering local producers and their innovations: Norcia's black garlic is my latest find, and I use it in various preparations, from savory to sweet!
Experiences you may like
FAQ
Families and solo travellers welcome