Claudia's journey into Umbrian cuisine through 3 recipes
5.0
Cooking class followed by lunch or dinner with the recipes prepared during the class.
Your menu
Platter of cold cuts and cheeses with homemade jams, lentils with sausage
Strengozzi (fresh pasta) with Truffle
Tiramisù (a chilled dessert made with coffee, lady fingers and mascarpone cheese)
Cooking class with 3 recipes (appetizer, fresh pasta dish and dessert) followed by 3-course menu with the dishes prepared during the course
I am pleased to host you in my country house about 8 km. from Spoleto, through my recipes you will discover the flavors of my territory and family tradition. We will start with a traditional sliced meats and cheeses board accompanied by jams prepared by me with the fruits of my plants, local lentils with homemade sausages. We will put our hands to pasta to create strengozzi, a typical Sunday pasta dish accompanied by local truffles. To conclude we will prepare tiramisu with my family's recipe.
Reviews
Cesarine - Claudia's journey into Umbrian cuisine through 3 recipes
Siamo partiti facendo un giro gastronomico dei prodotti tipici umbri nelle varie botteghe di Spoleto, ma, essendo l'ultimo dell'anno e molte erano chiusa, la Cesarina Claudia e suo marito ci hanno invitato a casa loro. Siamo rimasti stupiti dalla calorosa ospitalità di entrambi, ma soprattutto dall'ottimo cibo umbro cucinato da Claudia. Esperienza vera consigliatissima!!!

Giuseppe e Adriana

 - 

January 2023

This was a wonderful experience!! As with all the other reviews, I think the hospitality of the host and hostess was amazing. They were warm and welcoming and the dishes we prepared were outstanding. The experience far exceeded my expectations.

Karen Harland

 - 

December 2022

We had an incredible experience La Cesarina Claudia and it truly exceeded all of our expectations. We were welcome in their private home and treated like we have known them forever. Like family! Claudia was so patient and kind as we learned how to make the pastas. They were incredible hosts offering lovely snacks, different wines, and even a small gift. Our dinner with them was full of laughs. It was an experience we will remember for the rest of our lives. We are so grateful!

Alexandra M

 - 

October 2022

Un'esperienza fantastica quella vissuta stasera con la Cesarina Claudia e suo marito Francesco. L'attenzione ai minimi dettagli dalla sistemazione della tavola fino alla preparazione dei piatti ci hanno riempito gli occhi,prima, e la pancia, poi, di bellezza e bontà. Ma dire che la cucina di Claudia sia ottima sarebbe scontato; non lo è invece raccontare della generosità sua e dellla sua famiglia, della felicità e del sorriso con i quali ti fanno entrare a casa loro, di come, al termine dell'antipasto, sembra di conoscerli da sempre. Se vi trovate a Spoleto non potete non passarli a trovare e non farvi travolgere dalla loro passione per il buon cibo e dai racconti legati alle loro origini. Ad maiora!

Ad Maiora!

 - 

September 2022

Wonderful experience!! After 2 weeks in Italy in several cities with many other tours and experiences, I can honestly say that Claudia's cooking class was a true highlight. Claudia and Francesco graciously welcomed our group into their home with such warmth and kindness. We had various levels of cooking experience, and it was enjoyable for all. At the end, we sat down together for an amazing meal, which included our homemade pastas and tiramisu. This class would be fantastic for families, friends, colleagues, or any other small groups. Highest recommendation!
€129.00 per guest
€49.50 per child
Where
You'll receive the exact address after the booking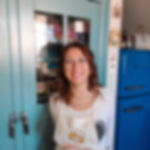 Claudia
Cesarina from 2018
Location: Spoleto    Languages: Italian and English
"I have always loved my territory and its products. My father cultivated the land and raised animals, so in my family we have always been used to eating excellent quality products and km 0. From the moment I got married, I continued the family tradition re-proposing the typical dishes that my father used to prepare for us and my guests are always happy when they are invited for lunch or dinner."
Experiences you may like
FAQ
Families and solo travellers welcome