Cooking class in Milan: egg pasta, pizza and tiramisu
5.0
Pasta Lovers Cooking class followed by lunch or dinner with the recipes prepared during the class.
Your menu
Tiramisù
Margherita pizza
Tagliatelle with luganega (milanese sausage) and saffron
I look forward to welcoming you with open arms in my beautiful and cozy home to teach you the recipes of Italian cuisine with the fun of cooking and then enjoying the food you have prepared, accompanied by excellent Italian wine.
You will learn how to "create" with your own hands not only the egg pasta and the sauce we are going to dress it with but also the dough for a delicious pizza. To conclude we will make a mouth-watering dessert: tiramisu prepared with eggs, sugar, mascarpone, ladyfingers, coffee, and cocoa.
Reviews
Cesarine - Cooking class in Milan: egg pasta, pizza and tiramisu
Nicoletta was an amazing host and cook, and really warm and inviting. I had a fantastic time learning how to make pasta and tiramisu and she made it really fun. Definitely going home with new skills and if I come back to Milan, I will book again and learn some other amazing recipes Nicoletta has.

The experience was great! The hostess was very nice and patient with me as i have little cooking experience. She also took lots of great photos which i appreciated. Thank you

Mark rivait

 - 

August 2022

Nicoletta was amazing. My parents and I did an experience with her and it was ALL of our favorite parts of the trip. We had some transportation issues and Nicoletta was very understanding! Her home and personality was very comfortable, helpful, and kind. I would absolutely recommend this. It will be a forever memory! thank you again for such a wonderful time!! grazie!!!!! -Sarah Ciaglia
€145.00 per guest
€72.50 per child
Where
You'll receive the exact address after the booking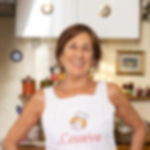 Nicoletta
Cesarina from 2018
Location: Milan    Languages: French, English, Italian
Nicoletta welcomes us into her elegant home near the Duomo di Milano. Originally from Mantova, this Cesarina learned to cook at the age of nine, enthusiastically helping her mother and grandmother in the kitchen. She still has fond memories of perfecting the classic pasta 'tortelli di zucca' for the first time. Her cooking has a strong Mantovan influence, with strong and simple flavours.

An untiringly passionate cook, Nicoletta has managed to transform her passion for cooking into a sucessful career, which allows her to make the most out of her creativity every day.
Experiences you may like
FAQ
Families and solo travellers welcome