Cooking class followed by lunch or dinner with the recipes prepared during the class.
Your menu
Parmigiana ( traditional dishes with eggplants, tomatoes, mozzarella and basil)
Thin iron maccheroni homemade pasta alla norma
Cannoli
the menu includes dishes from a 150-year-old tradition , a journey through some dishes that have in some way made the history of Sicilian cuisine, dishes that are seemingly simple but involve knowledge of some fundamental steps to achieve flavors that are perfectly balanced with each other.
Together we will create the dish from the base , evaluating each ingredient used and using the original utensils originally used.
With our hands dirty with flour we will use our ferretto to draw out the macaroni as grandma used to do, ring in hand we will cut the disks for the cannoli, after first refining the ricotta cheese through a sieve, pastry bag, cream, powdered sugar... in short there is so much to do, let's not waste time and get to work right away!!!
Reviews
There are no reviews yet.
€129.00 per guest
€49.50 per child
Where
You'll receive the exact address after the booking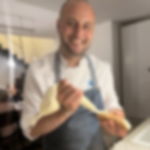 Joseph
Cesarina from 2022
Location: Patti    Languages: Italian and English
"I try to offer a cuisine that respects as much as possible the origins of our land with its most precious products, trying to capture tradition in every dish and revisiting it in a more contemporary way".
FAQ
Families and solo travellers welcome