For fresh pasta lovers: three typical recipes
5.0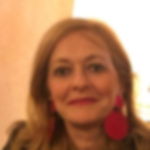 Spoken languages:  Italian, English, French
Challenge yourself with a pasta-lover cooking class and enjoy an authentic Italian meal with the recipes prepared during the class
Your menu
Maccheroni with meat sauce
Gnocchi (homemade pasta) with tomato and basil
Ricotta and spinach ravioli with butter and sage
With panoramic views of the towers of Lucca, we prepare a menu with three different formats of fresh pasta that are part of the culinary tradition of the area using zero-mile products.
We start with the freshest flour and eggs to roll out the pasta sheet with a rolling pin and make pasta stuffed with ricotta and spinach and maltagliati pasta served with meat sauce. Potatoes and flour are the ingredients of the third recipe. With an excellent wine from the hills of Lucca we all toast together and enjoy the delicious dishes just cooked.
Reviews
Cesarine - For fresh pasta lovers: three typical recipes
Novella was such an incredible host, she welcomed us into her home and made us feel like old friends as we cooked together in her family kitchen. Marco was our very gracious interpreter and cocktail maker, and was happy to share stories of Lucca and make us feel like a local! Can't recommend Novella and Marco enough, they are a wonderful team and we learnt so much as a family and have memories that will last forever! Thank you so much! <3

Claire-Louise

 - 

July 2023

This was hands down my favorite activity I did during my stay in Lucca. Cesarina Novella and Marco were incredible hosts, and the pasta and tiramisu we made were delicious. It was truly such a special experience to be able to sit down with Cesarina Novella, her family, and Marco at her dinner table and talk about life over a few glasses of wine while enjoying the dinner we made. Having the opportunity to learn from and interact with people from different backgrounds, while learning a new skill in an intimate setting was the best way to end my Italian vacation. I highly recommend this activity to anyone who is visiting Lucca.

Our family had an extraordinary time immersing ourselves in the art of pasta-making under the guidance of the delightful Novella. Even our young food enthusiasts, an eight-year-old daughter and a ten-year-old son, were captivated! The moment we stepped into Novella's inviting home, we were embraced like treasured guests, enveloped in an atmosphere of genuine warmth. It truly felt as though we were visiting a cherished friend. Novella had thoughtfully arranged everything in her immaculate and charming condo, ready for our culinary adventure. While her English wasn't fluent, she had the support of a helpful friend and colleague who skillfully translated and assisted throughout the class. Together, we dove into the creation of mouthwatering dishes, such as a delectable meat ragú, fresh pasta crafted from eggs and flour, delicate ravioli filled with spinach, ricotta, and a touch of nutmeg, and pillowy gnocchi made from impeccably boiled potatoes and flour. This entire experience exceeded even our wildest expectations. If you ever find yourself with the opportunity to schedule a class with Novella in the enchanting town of Lucca, seize it with all your might! You will depart with cherished memories of an intimate encounter with a remarkable woman who possesses an extraordinary talent for cooking. Novella, thank you for granting us such a wondrous experience.

We had the most amazing time with Novella, and her friends and family. It was truely a special experience filled with laughter, fun, cooking and delicious food!! Novella was so generous and kind. It was one of our most favourite days of our entire trip. Would highly recommend!

Elise and Tom

 - 

June 2023

What a wonderful experience we had with Maria Novellla and her cooking class. We felt like old friends being welcomed into her home as she shared her secrets, tips, and recipes for authentic Italian dishes. We were a small group of 4 so all were involved in the activity and received lots of first hand instructions. Then at the end of the night - we all sat together and enjoyed the fruits of our labor with Our new Italian family. Highly recommend this class - you won't regret it!
€145.00 
per guest
(€72.50 

per child)
€145.00 per guest
€72.50 per child
Where
You'll receive the exact address after the booking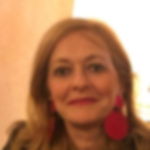 Maria Novella
Cesarina from 2022
Location: Lucca    Languages: Italian, English, French
I was born in Bologna but my roots are here in Tuscany, including in cuisine. From the Lucca cuisine, I love to prepare tordelli with ragù and various soups, from frantoiana to ribollita to pappa al pomodoro, all seasoned with the excellent oil from our hills. The appetizer is always rustic, with excellent unsalted "sciocco" bread bruschetta and Colonnata lard, Igp Sorana beans, black cabbage, and the inevitable chicken livers. To finish sweetly, almond cantucci and grandmother's cream cake.
Experiences you may like
FAQ
Families and solo travellers welcome