Your menu
This experience involves the preparation of cappon magro, which today is immediately associated with great occasions. It is a traditional Ligurian dish, one of the few with a fish base and which has much more sober and modest origins than those of today In addition to the sailor's galette, fish and vegetables its characteristic feature is definitely the salsa verde.Cappon magro involves a preparation that is not difficult but certainly long and impressive.
While we prepare the cappon magro, I will offer an appetizer with appetizers and typical dishes.
Reviews
There are no reviews yet.
€129.00 per guest
€64.50 per child
Where
You'll receive the exact address after the booking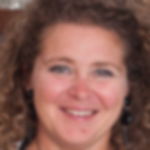 Anna
Cesarina from 2018
Location: Genoa    Languages: Italian, English, French
Anna welcomes her guests to her home located right in the middle of the historical center of Genoa, a city characterized by a unique cultural patrimony and beauty, as well as a delicious culinary tradition. Whoever has the pleasure of sitting down to eat with our Cesarina can, among other things, enjoy the wonderful view from Anna's terrace. Anna's passion for cooking emerged relatively late. It was only at the age of 20 that she started to take an interest in the family recipes. In just a few years, however, our Cesarina made up for lost time. Today, what began as a simple interest has now blossomed into a real calling. Among her future projects, Anna would like to open a business of her own. For the moment, she is content to delight her guests with the specialties of Ligurian cuisine, a cuisine that so ancient and full of flavor, every dish is unforgettable.
Experiences you may like
FAQ
Families and solo travellers welcome