Homemade Bread like a Professional Baker: Bread Making Class
5.0
Cooking lesson: learn how to cook Italian recipes with a local Cesarina
Your menu
Immerse yourself in the world of bread baking with our bread baking class. With the help of just a few tools and your electric oven, you can create your own fresh bread at home in just three hours.
During the class, we will guide you in the creation of two types of bread: the large loaf "Pane delle Caserosse" with a golden, crispy crust, and the Piadina Romagnola. You will learn the secrets of doughs, baking, shapes and textures.
At the end of the class, you will have the opportunity to enjoy your breads with us or take them home with the recipes and information provided during the class. Don't miss the opportunity to create your own homemade bread and delight your palate with the authentic flavors of Italian baking!
Reviews
Cesarine - Homemade Bread like a Professional Baker: Bread Making Class
Foi incrível! Uma viagem gastronômica e cultural que para os amantes da boa comida vale a pena viver! A Luisa abriu sua casa e me passou conhecimentos incríveis. Eu recomendo. Amei e já já eu volto❤️

Mia Vasconcelos

 - 

May 2023
€129.00 per guest
€64.50 per child
Where
You'll receive the exact address after the booking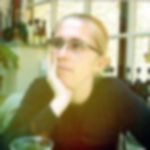 Luisa
Cesarina from 2022
Location: Pistoia    Languages: Italian and English
"I was born in Romagna, but now after more than 35 years in Pistoia my home is Tuscany. In the green, but a few kilometers from the station and the Piazza del Duomo. I have a creative and curious soul and in the kitchen, through the dishes of the Romagna and Tuscan tradition, I express at best my spirit of welcome. I love to make homemade pasta, bake bread, cook the classic desserts of the tradition."
Experiences you may like
FAQ
Families and solo travellers welcome