Dining experience: take a seat and enjoy an authentic Italian meal with a local Cesarina
Your menu
I aim to take you on a radical journey into my kitchen, where experimentation and tradition converge to give you a one-of-a-kind experience. I place maximum respect on the raw ingredients, employing multiple cooking techniques and a slow and patient pace to deliver courses to your table with meticulous presentation and explanation. You can expect carefully selected wines from local producers and a few cocktails from my mobile bar. Through this experience, I hope to convey the passion that flows through every ingredient I will prepare for you.
I look forward to seeing you at the table!
Reviews
There are no reviews yet.
€95.00 per guest
€47.50 per child
Where
You'll receive the exact address after the booking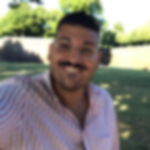 Mirko
Cesarina from 2023
Location: Bientina    Languages: Italian, English, French
I love cooking very much, space from the flavors of Puglia (my homeland), to Italian cuisine far and wide. I don't mind winking at oriental cuisine at all and I'm crazy about barbecues, from traditional to low and slow ones. The kitchen accompanies me every day, I live it as a mission to fulfill and I like to share this great and immense love with someone. I also like to tell the story of the dishes and pay obsessive attention to their ingredients. And why not, come up with some fancy names for the dishes I create, which I do regularly with my friends!
Experiences you may like
FAQ
Families and solo travellers welcome