Make 2 fresh pastas, tiramisu and enjoy an aperitif
5.0
Small Group hands-on cooking class with 2 pasta recipes and tiramisù followed by an Italian aperitivo and lunch or dinner with the dishes prepared during the class
Your menu
Tagliatelle with meat sauce
Ravioli (homemade pasta) with butter and sage
Tiramisù
Embark on a captivating culinary journey at my charming, historic farmhouse. Our cuisine celebrates the art of homely, authentic cooking, presented with meticulous attention to every aspect, from the meticulous mise en place to the final plating. Relish the finest ingredients carefully selected from local and organic producers, all while delighting in exceptional wine pairings that enhance each dining experience. Immerse yourself in genuine flavors and embrace the true essence of farm-to-table dining.
Reviews
Cesarine - Make 2 fresh pastas, tiramisu and enjoy an aperitif
Eleonora was absolutely fantastic. Very polite customer service oriented. The place was great and the food that we made was fantastic. The entire group had a great time. It was my wife Jeni birthday and she made it special. I will do it again and again.

James Sobbizadeh

 - 

September 2023

Eleonora was fantastic. She was so personable and made the experience so much more enjoyable. My husband, daughter and I made delicious ravioli and fettucini with tiramisu to top off the meal. after all was prepared we dined on our creation with Eleonora and her husband at their beautiful home. They spoke good English and we enjoyed their company so much that we probably stayed later than we should have. Eleanora is a terrific cook and teacher and the most hospitable host. I highly recommend booking with Eleonora.

Lorena Ludovici

 - 

July 2023

I had such a great time. Eleonora and her husband Angelo were such nice people. I had a 1:1 class and it was amazing. We made a handful of pasta shapes and then sat and had a delicious meal. All of the food was amazing and the class was very informative. Thank you again, I had so much fun.

Eleonora gave as a great evening, opening up her spacious home for us. Had done a tremendous amount of prep time ahead of our arrival and was very gracious sharing her knowledge of Italian cuisine. Even better than the cooking was getting to know her personality and charm.
€129.00 
per guest
(€64.50 

per child)
€129.00 per guest
€64.50 per child
Where
You'll receive the exact address after the booking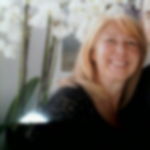 Eleonora
Cesarina from 2022
Location: Perugia    Languages: Italian and English
I am Eleonora, a true cooking enthusiast living in a charming farmhouse nestled in the Umbrian countryside. My greatest passion is preparing homemade pasta, using exclusively locally-sourced ingredients to ensure authentic and genuine flavors. I live surrounded by nature and its fresh produce, provided by the seasons and the surrounding area. I love sharing the Umbrian culinary tradition with my guests, highlighting local flavors through the use of raw materials cultivated in the fields near my farmhouse.







Experiences you may like
FAQ
Families and solo travellers welcome