Challenge yourself with a pasta-lover cooking class and enjoy an authentic Italian meal with the recipes prepared during the class
Your menu
Pasta tomato and chili pepper
Spinach and ricotta ravioli
Spaghetti alla carbonara' (pasta with pork cheek, egg and pecorino cheese)
Three delicious pasta recipes.
From the simplest to the most complex with homemade stuffed pasta. We will see together how to make fresh egg pasta, very tasty, in no time. You'll discover the secrets of the perfect pasta carbonara, with just the right sauce. Better than what you might eat at any restaurant in Rome, between tradition and starred cuisine.
Reviews
There are no reviews yet.
€145.00 per guest
€72.50 per child
Where
You'll receive the exact address after the booking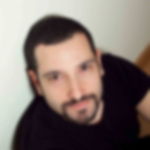 Andrea
Cesarina from 2023
Location: Rome    Languages: Italian, English, Spanish
"Born and raised in Rome, cooking is a great passion transmitted by my mother, who as a child cooked me all the dishes of the Roman and Lazio tradition... and those of my grandparents from Romagna. When I grew up I continued to study, traveling a lot, in courses and self-taught, the whole kitchen. Besides savory, I love making traditional desserts and modern cakes too. I love exchanging recipes and secrets in the kitchen, hosting and/or teaching how to prepare a simple or complex dish. Everyone can learn! I'm waiting for you to offer you my professionalism, but also spontaneity and sympathy".
Experiences you may like
FAQ
Families and solo travellers welcome