Rialto Market Tour and Cooking Class in Central Venice
4.5
Local market tour, hands-on cooking class followed by lunch or dinner with the recipes prepared during the class.
Your menu
Aperitif at the "bacaro"
Traditional risotto
Tiramisu'
Join me for a one-of-a-kind cooking experience in Venice.
We'll start at the historic Rialto Market, dating back to the 9th century, where we'll select fresh produce, fish, meat, and other ingredients. This bustling marketplace near the iconic Rialto Bridge offers a glimpse into traditional Venetian life, with vendors shouting out daily specials and customers bargaining for the best prices. After a visit to a traditional bacaro to taste a 'cicchetto' and wine, we'll head to my quiet, off-the-tourist-track home to cook the dishes we've selected. I'll share my best tips and techniques, so you can recreate these delicious Venetian specialties at home. So, not only will you have a hands-on cooking experience, but you'll also get a taste of the authentic Venetian culture and history.
Reviews
Cesarine - Rialto Market Tour and Cooking Class in Central Venice
Barbara is a great, warm hostess. However, we expected each of the participants to be involved in the preparation of the dishes from a-z. So everyone was allowed from time to time knead the part or fold in beaten egg whites, that's it. The sauce preparation (an important detail for pasta) was done without us in the kitchen. Unfortunately, Barbara also did not sit down at the table during the meal, where we could have discussed the announced insider tips about Venice. We also think that a glass of wine or prosecco could have been served already during the welcome or at the beginning of the preparation - so it came quite late and one did not really like to ask for another glass. Sorry, for the criticism, because we found Barbara as a person quite great.

I came with my sister and 4 year old son to Barbara's class. She was a wonderful teacher, very clear, professional, fun and made the best tiramisu and pasta!! Thank you so much for being so patient today and giving us your secret recipes :)

The most amazing experience. Barbara was friendly and welcoming and made us both feel relaxed. The food we made was so good and we will definitely be making it again. Would definitely recommend booking this experience with Barbara as she is just a lovely woman in general. Gave us recommendations of places to go while we were on our trip. The experience made our entire trip.

Traveling to Venice with my twin 14 year old granddaughters, I thought a cooking class would interest them since they love to cook. I arranged for Barbara to show us how to make risotto nero and as part of the class, an apetizer and dessert of her choosing. She graciously added yet another risotto -a vegetarian one with radicchio de Treviso. Barbara was a wonderful teacher, she gave my granddaughters many tips to make sure that they would be able to repeat these dishes at home, the lunch was very delicious and she was a pleasure to talk to. I can't say enough good things about her. She told us about life in Venice, and the time flew. I would definitely want to engage with her again when next I am in Venice.
€189.00 per guest
€94.50 per child
Where
You'll receive the exact address after the booking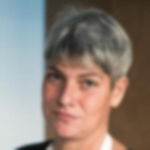 Barbara
Cesarina from 2018
Location: Venice    Languages: Spanish, Italian, English
Cesarina Barbara welcomes you into her home with open arms. This breathtaking house is situated in the perfect location, right in the city centre, but sheltered from the hustle and bustle of the tourist hotspots. At her dinner table, you will be guided through the most evocative culinary traditions of the lagoon. "Ever since I was a little girl, I've loved learning how to cook. I learned from my grandmother, who prepared traditional Venetian dishes with infinite wisdom: in fact, my grandparents ran a restaurant for many years, so I have always lived and breathed for making guests feel welcome. I love cooking for my friends and family, and over the years I've specialised in Venetian dishes, as they are so varied and full of flavour, a true expression of Venice's precious and rich history."

Immerse yourself in the captivating atmosphere of the most famous canals in the world, where you will enjoy a timeless selection of traditional dishes. Only a magical city like Venice can promise such a special experience.



Experiences you may like
FAQ
Families and solo travellers welcome