Home restaurants
ROME at my Table!
5.0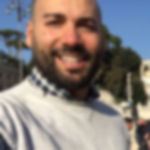 Spoken languages:  Italian and English
Your menu
Hello, in this experience we will taste together as the main course the famous Gnocchi alla Romana, preceded by some bruschette, also alla Romana, as an appetizer, and to finish we will taste some delicious wine donuts with a local liqueur and a good coffee!
Reviews
5.0 out of 5 - 3 Reviews
Cesarine - ROME at my Table!
This is a must-do experience when in Rome! Vito is pleasant and warm, and welcomed me and my husband into his home with a delicious variety of cheeses, meats, vegetables and fruit before we even got to cooking. It was wonderful to learn how to make fresh pasta and tiramisu (my favorite) all while talking about Italy and traveling. My husband and I thoroughly enjoyed the meal and being in the company of Vito. I highly recommend this experience, and would do it again given the opportunity!

Sara Heilman

 - 

October 2022

Cooking and learning from Vito was fantastic. This was my first experience on Cesarine and Vito far exceeded my expectations and created a wonderful night as he welcomed us in his home to cook. It was intimate, relaxing and very special - a definite highlight of my trip! I would suggest him to anyone! His kindness and cooking skills made me so comfortable as i was worried about feeling awkward. He was funny, warm, engaging and a great chef. When we first arrived Vito had prepared a fresh charcuterie board and opened a bottle of prosecco for us. We got to know each other as he asked thoughtful questions as he welcomed us to his city. My partner is vegetarian so i put in requests to have a meal should could enjoy as well. Vito was so accommodating and prepared a menu of bruschetta, caccio e pepe and tiramisu. Thank you so much Vito!

Michael Pollock

 - 

October 2022

We were welcomed warmly into Vito's home with friendly conversation and a genuine desire on his part to impart his chef expertise to us. We made pasta by hand, tiramisu and bruschetta which were all equally delicious. Our visit with Vito was easily one of the highlights of our trip to Italy. We highly recommend him as a cesarine!

Christopher Wolff

 - 

September 2022
€95.00 per guest
€47.50 per child
Where
You'll receive the exact address after the booking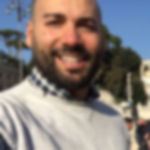 Vito
Cesarina from 2022
Location: Roma    Languages: Italian and English
"I love to cook at 360 degrees, I love to dedicate myself to first courses to second courses combined with an excellent side dish and above all I love to dedicate myself to the preparation of desserts; every dish I make I try to make it personal, but only after having studied its origins in order to have a greater awareness during its preparation. I prefer the Italian regional cuisine, first of all the Sicilian cuisine that boasts a mix of cultures merged in 2000 years of history and dominations, to follow the Campanian cuisine and then continue with that of Lazio and so on to complete a regional path of our super culinary Italy ".
FAQ
Families and solo travellers welcome