Dining experience: take a seat and enjoy an authentic Italian meal with a local Cesarina
Your menu
We are excited about the idea of immersing you in the irresistible Roman cuisine.
We will toast with a good wine from the Roman Castles and share with you a tasteful journey with the dishes of Roman cuisine, prepared with quality products.
The menu offers: as an appetizer a mixture of Romanity (bruschetta, mixed sliced meats, supplì al telefono, mozzarella di bufala), as a first course the famous Fettuccine Alfredo, as a second course a classic of the Roman tradition, chicken with peppers, as a side dish a very tasty salad of puntarelle and to delight the palate as dessert an excellent zuppa inglese. Coffee and bitters will not be missing. You will feel at home. We look forward to seeing you!
Reviews
There are no reviews yet.
€95.00 
per guest
(€47.50 

per child)
€95.00 per guest
€47.50 per child
Where
You'll receive the exact address after the booking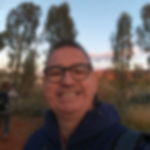 Marco
Cesarina from 2023
Location: Rome    Languages: Italian and English
"I like to offer traditional Roman and Neapolitan dishes (having a Neapolitan wife is a privilege) using local DOP products: from appetizers to desserts, with an eye to first and second courses."
Experiences you may like
FAQ
Families and solo travellers welcome