Special menu with my two passions: cooking and astrology
5.0
Dining experience: take a seat and enjoy an authentic Italian meal with a local Cesarina
Your menu
This experience was born from the meeting of my two great passions: cooking and astrology. If the passion for cooking was handed down to me first by my grandmother and then by my mother, the passion for astrology, on the other hand, I developed for myself. The idea of bringing together these two worlds, seemingly far apart, fascinates and excites me. Savoring and discovering new sensations and emotions will be the common thread of the experience. Having some personal data, I will be able to develop your birth chart and interpret it in a personalized way, going to discover your talents and potential. All this while savoring traditional and local dishes. The menu is customizable upon reservation.
Reviews
Cesarine - Special menu with my two passions: cooking and astrology
We - 4 adult "girls" +/- 60 had a wonderful evening together with Gabriella and Fausto. The evening was booked as a surprise for my sister and our two friends. And it was a surprise! We were warmly welcomed and the evening was filled with lots of laughter. We participated in parts of the cooking. Despite - and perhaps because we didn't participate in everything - we got a good and tasty meal. Time passed quickly - as it tends to do with good friends. We felt very welcome and, as I said, had a very pleasant evening. We can absolutely recommend booking Private Cooking with Gabriella!
€95.00 per guest
€47.50 per child
Where
You'll receive the exact address after the booking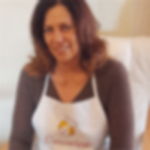 Gabriella
Cesarina from 2021
Location: Baveno    Languages: Italian, English, French
"The kitchen has fascinated me since the child, I followed carefully mom to the stove trying to learn all her recipes. Mine is a 360 degree cuisine that enhances my region, Piedmont. With my partner, wine connoisseur, who follows me in my creations, we prepare delicious lunches and dinners, respecting the tradition with particular attention to the research and selection of ingredients."
Experiences you may like
FAQ
Families and solo travellers welcome