Cooking class: learn how to cook Italian recipes and taste the dishes prepared during the class
Your menu
Bruschetta with lentil cream and Norcia sausage
Spoleto potato gnocchi
Crescionda Spoletina
Anyone who enters my home will not only be a welcome guest, but a member of the family. You will participate in the preparation of the table, the courses and together with my husband and our children, we will experience a typical Umbrian meal toasting with excellent local wine. With simplicity and naturalness I will welcome you and accompany you on a special culinary journey: all the recipes have been handed down to me (and explained) by Nonna Luisa, a great cook but above all a very sweet grandmother. I will tell you about her and the thousand anecdotes of our life together.
Reviews
Cesarine - Spoleto \"in pasta\"
We had a very special evening with Chiara and her husband. Their warmth and welcome made us feel so comfortable. Loved learning how to make pasta, sauce and tiramisu. All delicious as well as the local wine made by their friend. An evening of learning , laughing and great conversation. Thank You Chiara and Claudio!!

Wonderful Experience!

 - 

May 2023

Chaira was a wonderful host and welcomed my cousin and I into her home for a delightful evening of delicious food, shared recipes and getting to know her and her family! The food was so fresh, simple and delicious and she was so wonderful to explain and demonstrate how it was prepared. I'm no longer afraid to make my own pasta! We had a delicious meal of fried sage leaves for an appetizer (Yes they were delicious), then fresh asparagus with eggs, sage & cheese, fresh homemade ravioli with spinach & ricotta, more homemade pasta "strips" with a delicious Bolognese sauce, lentils and sausage and a finale of Tiara mi Su. We also had delicious wine and topped off the evening with Limoncello! Chaira could not have been more gracious and accommodating. She and her husband even offered to drive us back to our Air BNB to save us from finding a taxi. Such a wonderful, lovely experience!!

Ellen VandeLune

 - 

May 2023

Chiara and her Claudio made us feel like guests in their home. We were greeted with Prosecco and home-cooked appetizers on arrival and before beginning to cook. The cooking lesson was very relaxed, fun, and interesting as we prepared and learned about traditional Umbrian dishes of which we made several and which we hope to make for friends when we return back to Canada. Instructions were easy to follow with plenty of hands-on participation. We ended the evening with lots of conversation over the meal we had prepared. We loved the Umbrian dishes! Chiara and her husband went above and beyond to provide us with a great cooking experience and even offered us a drive back to our B&B after the lesson. We highly recommend this wonderful cooking experience!! Thank you Chiara and Claudio.

Jack and Karen

 - 

April 2023

My market tour and cooking class was amazing. Started tour with cappuccino, followed by visit to bakery and market. Cooking included pasta, sauces, lentils, bruschetta and tiramisu. They key ingredient is love. Getting to learn to cook and spending time with Chiara and her family was the highlight of my trip to Spoleto. I would highly recommend Chiara for this wonderful experience.

This was one of the best experiences we have ever had. It was like getting together with old friends and cooking for the afternoon. I wouldn't hesitate to do this again.

Karyl DeWitt

 - 

February 2023
€129.00 per guest
€64.50 per child
Where
You'll receive the exact address after the booking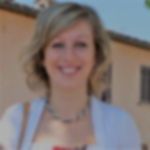 Chiara
Cesarina from 2018
Location: Spoleto    Languages: English and Italian
"The passion for cooking was born in adulthood, thanks to my husband's grandmother. It is her credit for having taught me with love the typical recipes of Spoleto, which I did not know and I learned to appreciate. It was not easy, I admit, because the tastes, smells, flavors were different from those I grew up with in Florence. It is also hers, the diary that I jealously keep with the family and typical recipes of the area. I try to convey to my guests the simplicity of cuisine and the genuineness of the food products I buy locally (often from farmers near my home). I love to bring out the natural, strong and rural flavors of this wonderful city".
Experiences you may like
FAQ
Families and solo travellers welcome