Spring blooms on the table
5.0
3-course Italian menu
Your menu
Fresh cheese flan wrapped in raw ham
Handmade tagliolini with herbs and white meat sauce
Caulat with fresh strawberries and granola
Three-course lunch or dinner, surrounded by a flower garden overlooking the hills of Como.
Each course aims to enhance the products of local excellence. The home-made pasta with aromatic herbs and the so-called cake "caulat", which contains the secret of an ancient Lombard recipe, are the top dishes of this menu, accompanied by fine wines of my territory. Water and coffee are included. Vegetarian alternatives are available on request. I love to share and exploit the natural flavours and the genuinity of the products that my land offers.
Reviews
Cesarine - Spring blooms on the table
This cooking class with Cristina was unbelievable. It was at her home which was beautiful with an amazing view of the mountain around Como. The meats and cheese and figs(from her garden) were so tasty. The class itself taught us how to make Focaccia bread, Tagliatelle, and a homemade Italian dessert. Her Italian and English was perfect. It was so easy to understand what she was asking us to do and she taught us how to do everything so we could do it at home. She made it so easy. We got to eat what we made in her courtyard served with delicious wine looking at the mountains of Como. Would highly recommended her and this class to anyone that wants an authentic Italian experience. Well worth the money, she should charge more! She made us feel like we were eating with family in her house. Can't wait to come back and visit again!

Josh & Meghan

 - 

September 2023

We had a truly wonderful evening learning to cook pasta with Cristina. My two daughters and I loved the relaxed setting and fun atmosphere. Cristina and her family welcomed us warmly into their home and went the extra mile to make our experience memorable. Would definitely recommend Cristina's class to anyone interested in authentic Italian cooking.

Trudi Goodridge

 - 

September 2023

Cristina was the loveliest host. Beautiful home and beautiful family! She welcomed us generously and taught us how to make ravioli and tagliolini. My husband and I don't drink alcohol or eat pork and she adjusted each menu for us and gave us special soda drinks instead. Very sweet! We had a great time having dinner with her and her husband. Would highly recommend booking her cooking class! Thank you again Cristina!

Henna Nguyen

 - 

August 2023

A few days after the wonderful morning with Cristina, we are still impressed. We were warmly welcomed and Cristina shared her family tradition with us. She thought of a very delicious menu and decorated her beautiful garden for our lunch. Cristina and her husband are both very warm people who immediately make you feel at home. The food was super delicious. Definitely we will cook their recipes again here in Germany! Thank you very much for this great experience! Great recommendation!

Leon&Léonie

 - 

August 2023

We had a wonderful time with Cristina at her lovely home. She planned a detailed menu tailored to our requests and made sure all the time that we are happy with the food and courses. She was so patient, especially with the kids, and got everyone involved in the meal making. She included ingridients from the local area and explained about the local produce. The food itself was amazing too! Sitting at the back yard having lunch was a great experience in itself. Was a pleasure meeting Cristina and her lovley family and we highly recommend it!! Thank you Cristina!

Adi Pasharel

 - 

August 2023
€65.00 
per guest
(€32.50 

per child)
€65.00 per guest
€32.50 per child
Where
You'll receive the exact address after the booking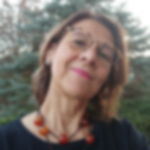 Cristina
Cesarina from 2022
Location: Faloppio    Languages: Italian, English, German, French
"My passion for cooking dates back to the times when as a child I liked to observe my mother kneading the shortcrust pastry with such care and my father who had a particular fondness for homemade pasta. I remember dinners with friends on Saturday evenings or family lunches on Sundays, where tagliatelle or lasagna with homemade pasta were a "must" and, finally, an exquisite jam tart could not be missing. In the family we had the legendary Aunt Cristina who was a cook in a rich Milanese family. His recipe book, handwritten with a handwriting that belongs to the past, contains many little secrets that he diligently noted down and which today are a precious heritage from which to draw on many ideas and suggestions. My cuisine is linked to traditions, but I really like to diversify and give a particular touch to the various dishes of Como and Lombardy specialties, strictly using local, organic and 0 km products".
Experiences you may like
FAQ
Families and solo travellers welcome