Spring menu among the Como hills with cooking demo
5.0
4-course Italian menu with cooking demo
Your menu
Mondeghili meatballs (Milanese speciality) and bruschetta with aromatic herbs
Quiche with spring vegetables and goat cheese with saffron of Faloppio
Local asparagus risotto with orange crudité
Caulat (typical Lombard dessert) with fresh strawberries and homemade biscuits
Enjoy a four-course lunch or dinner in a flower garden with stunning views of the Como hills near the Swiss border. We will begin with a welcome aperitif before indulging in each course, designed to showcase exceptional local products such as Faloppio saffron, seasonal vegetables from our garden, and exquisite goat cheese from a well-known local farm. You will participate in a cooking demonstration where a recipe will be explained.
Each dish will be paired with fine wines from the region. Water and coffee are included. Vegetarian options are available upon request. Experience the natural flavors and authentic taste of our abundant local produce, which I am passionate about sharing and celebrating.
Reviews
Cesarine - Spring menu among the Como hills with cooking demo
We were looking for some cooking classes to learn how to make risotto and gladly found Cristina on cesarine portal. It was an amazing and unforgettable experience to cook with Cristina, who shared her passion for traditional and regional Italian cuisine made of local products. While cooking, she shared with us her tips and tricks how to prepare a tasty creamy and very delicious saffron risotto. Nothing you would be able to discover on your own through a written recipe. We felt very welcomed by her and her husband and enjoyed a four-course lunch including bruschetta, the saffron risotto à la Cristina, a zucchini asparagus quiche and a local dessert. We can only recommend booking a cooking demonstration with Cristina and suggest – if interested in saffron dishes – to ask for the saffron producer in the neighbourhood. Definitely, worth to pay a visit and to buy some for home. Grazie per tutto

Pascal & Sandra

 - 

May 2023

This cooking class with Cristina was unbelievable. It was at her home which was beautiful with an amazing view of the mountain around Como. The meats and cheese and figs(from her garden) were so tasty. The class itself taught us how to make Focaccia bread, Tagliatelle, and a homemade Italian dessert. Her Italian and English was perfect. It was so easy to understand what she was asking us to do and she taught us how to do everything so we could do it at home. She made it so easy. We got to eat what we made in her courtyard served with delicious wine looking at the mountains of Como. Would highly recommended her and this class to anyone that wants an authentic Italian experience. Well worth the money, she should charge more! She made us feel like we were eating with family in her house. Can't wait to come back and visit again!

Josh & Meghan

 - 

September 2023

We had a truly wonderful evening learning to cook pasta with Cristina. My two daughters and I loved the relaxed setting and fun atmosphere. Cristina and her family welcomed us warmly into their home and went the extra mile to make our experience memorable. Would definitely recommend Cristina's class to anyone interested in authentic Italian cooking.

Trudi Goodridge

 - 

September 2023

Cristina was the loveliest host. Beautiful home and beautiful family! She welcomed us generously and taught us how to make ravioli and tagliolini. My husband and I don't drink alcohol or eat pork and she adjusted each menu for us and gave us special soda drinks instead. Very sweet! We had a great time having dinner with her and her husband. Would highly recommend booking her cooking class! Thank you again Cristina!

Henna Nguyen

 - 

August 2023

A few days after the wonderful morning with Cristina, we are still impressed. We were warmly welcomed and Cristina shared her family tradition with us. She thought of a very delicious menu and decorated her beautiful garden for our lunch. Cristina and her husband are both very warm people who immediately make you feel at home. The food was super delicious. Definitely we will cook their recipes again here in Germany! Thank you very much for this great experience! Great recommendation!

Leon&Léonie

 - 

August 2023
€85.00 
per guest
(€42.50 

per child)
€85.00 per guest
€42.50 per child
Where
You'll receive the exact address after the booking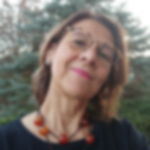 Cristina
Cesarina from 2022
Location: Faloppio    Languages: Italian, English, German, French
"My passion for cooking dates back to the times when as a child I liked to observe my mother kneading the shortcrust pastry with such care and my father who had a particular fondness for homemade pasta. I remember dinners with friends on Saturday evenings or family lunches on Sundays, where tagliatelle or lasagna with homemade pasta were a "must" and, finally, an exquisite jam tart could not be missing. In the family we had the legendary Aunt Cristina who was a cook in a rich Milanese family. His recipe book, handwritten with a handwriting that belongs to the past, contains many little secrets that he diligently noted down and which today are a precious heritage from which to draw on many ideas and suggestions. My cuisine is linked to traditions, but I really like to diversify and give a particular touch to the various dishes of Como and Lombardy specialties, strictly using local, organic and 0 km products".
Experiences you may like
FAQ
Families and solo travellers welcome