Three good recipes to try together!
5.0
Cooking class: learn how to cook Italian recipes and taste the dishes prepared during the class
Your menu
Phyllo dough Wrap with fresh sausage and cream cheese
Tagliatelle (homemade pasta) with sausage ragù
Mascarpone cream with seasonal fruit salad
I love cooking and sharing food with others, and for the occasion I will show you the secrets of making real fresh pasta and traditional Italian desserts with an exciting cooking class, in my large and cozy kitchen.
Step by step, we will make three recipes, amidst chatter, laughter and a few glasses of wine, and then go on to enjoy them. What are you waiting for to get your hands in the dough?
Reviews
Cesarine - Three good recipes to try together!
Amazing, Amazing, Amazing! Definitely the highlight of our trip. Ivana's expertise in cooking was excellent and she shared her personal tips that made the food exceptional. Both her and her husband made us feel welcome in their home and we had a lovely evening. I could not recommend the class more highly.

This class has absolutely made my trip. I had a fantastic time with Ivana and Vincenzo. They welcomed us into their home and assisted us in cooking some of the most delicious food I have ever had. They continually went above and beyond with wine, appetisers, multiple pasta types and dessert. I could not recommend this class more.

We had an absolute blast at Ivana's cooking class!! It was the perfect way to learn more about Italian culture in the most authentic way, cooking and eating together! Ivana was not only a great teacher, but an amazing host. Her and her husband were incredibly warm and welcoming, we can't say enough kind words about them both. So incredibly grateful to have had this experience in their beautiful home!

Jack and Kelly!

 - 

June 2023

The highlight of our trip! We spent a few nights in Florence and this cooking class was the jewel of our trip. Ivana and her sous-chef Vincenzo opened their home to us and were extremely accommodating. We spent the evening eating, drinking, and laughing. My husband and I truly enjoyed ourselves and highly recommend this experience to anyone looking for an authentic cooking experience in Florence!

If you are in Florence and want to take a cooking class- we cannot recommend Cesarine enough for a private course. You must request Ivana! Her home was not far from the city center and she and her husband could not have been more welcoming into their beautiful home! Ivana is an incredible teacher and we made 3 types of homemade pasta. She is patient, a great conversationalist and went above and beyond to make our experience so special! This class was truly one of the highlights of our honeymoon in Italy and we cannot thank Ivana and Vincent enough for welcoming us into their home!
€129.00 
per guest
(€64.50 

per child)
€129.00 per guest
€64.50 per child
Where
You'll receive the exact address after the booking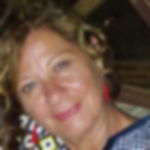 Ivana
Cesarina from 2022
Location: Florence    Languages: Italian and English
"My cuisine is quite varied: I really like the appetizers that abound on my table, and then move on to first courses such as fresh pasta and risotto. Meat plays an important role, because my family loves it, even if I personally prefer fish. I also really like desserts, especially those with a spoon, but also strudel and tarts ".
Experiences you may like
FAQ
Families and solo travellers welcome