Tour with lunch or dinner: visit to Acetaia di Modena
5.0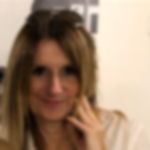 Spoken languages:  Italian and English
Special Experience
Your menu
After a visit to the Acetaia Comunale di Modena, in the center of the city, we will go to my home for a fantastic typical Modenese menu.
As an appetizer, I will offer a "fried pgnocco," followed by shavings of Parmiggiano Reggiano with different years of aging bathed by Modena Balsamic Vinegar PDO 12 and 25 years.
First course: Ricotta and spinach tortelloni Old Modena style, with flakes of Parmiggiano Reggiano, bacon and traditional balsamic vinegar of Modena DOP, or butter and sage.
Second course: Cotechino in a crust accompanied by stewed beans and spring onions with traditional balsamic vinegar of Modena PDO
Dessert: Barozzi cake with zabaglione
Coffee and Nocino (typical Modenese liqueur)
Vegetarian or vegan menu upon request.
Reviews
Cesarine - Tour with lunch or dinner: visit to Acetaia di Modena
Abbiamo fatto le tigelle con la ricetta della nonna di Maria Luisa: esperienza stupenda e da rifare! Qualità degli ingredienti alta e ospitalità super.

Bellissimo pomeriggio! Abbiamo organizzato a casa di Maria Luisa un addio al nubilato per fare una sorpresa alla sposa, tra l'altro siamo di Modena e nella nostra città abbiamo potuto condividere un'esperienza divertente, allegra cucinando e assaporando la pasta fatta in casa e il tiramisù di Maria Luisa. È stato come essere in famiglia, gentilissima e carinissima. Consiglio vivamente di partecipare alle sue lezioni di cucina! Grazie Maria Luisa

Esperienza consigliatissima. Maria Luisa ti fa sentire come a casa, e' ospitale e socievole, proprio come tipico della nostra tradizione. La pasta e' ottima, le tagliatelle al ragu sono super! Una cucina semplice, anche da replicare a casa se si vuole, ma allo stesso tempo gustosa e curata, caratteristica dei piatti emiliani. Una esperienza divertente e originale, adatta a tutti, gruppi, coppie e famiglie ! Grazie del bellissimo pomeriggio!

Bellissima esperienza! Piatti squisiti e carinissima accoglienza!! Maria Luisa ci ha davvero messo subito a nostro agio facendoci gustare piatti prelibati della tradizione modenese. Attenta anche al senza glutine per mie esigenze personali!! Esperienza da ripetere!

Daniela e Nicola

 - 

November 2021
€189.00 per guest
€94.50 per child
Where
You'll receive the exact address after the booking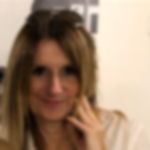 Maria Luisa
Cesarina from 2019
Location: Modena    Languages: Italian and English
Modena is a city rich in tradition, famous throughout the world for good food and passion for the automotive industry. On its hills, you can see castles, fortresses, towers, and medieval villages, testimonies of its history, in a landscape that satisfies mind and spirit. Luisa spent her childhood in grandmother's kitchen, surrounded by the aromas and flavors of peasant cuisine. Every day she smelled the scent of fresh homemade pasta, tigelle, and crescentine, and it was exactly her grandmother who taught her to 'put your hands in the dough'. Our Cesarina lives closer to the historic center, where she hides a real treasure: the old family vinegar factory, which she loves to show her guests.
Experiences you may like
FAQ
Families and solo travellers welcome