Typical 4-course dining experience with pasta and focaccia
5.0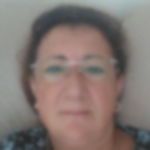 Spoken languages:  Italian, English, French
4-course Italian menu with cooking demo
Your menu
Focaccia (homemade bread) with turnip tops, ricottine with red pepper jam, capocollo of Martina Franca, local olives
Strascinate with fresh tomato sauce and basil and cacioricotta.
Mixed grilled meats
Handmade jam tart
Sensory food.
Cooking is art, pleasure, knowledge and love of tradition. When I cook all my senses are activated: sight for choosing products, smell for freshness, mouth to savor cooking, ear for the change of noise in boiling, and touch for making pasta. Even the act of dragging some dough on a work surface has its tactile sensory, there is a lot of intimacy to making it. The choice and quality of products come first. Each preparation becomes a shared experience in one place, my kitchen, with no barriers, all in open space, all to the personal involvement of those present. This makes in a short time become family, because it is family that unites and makes a place a cozy and relaxing place: comfortable.
Reviews
Cesarine - Typical 4-course dining experience with pasta and focaccia
It was a very nice evening and together with the family we enjoyed it very much good food and nice stories

very nice experience in a very welcoming family. we had a great evening and the food was excellent. thank you for this wonderful unforgettable experience

Nous avons passé une belle soirée italienne ou nous avons pu partagé une belle expérience avec une famille qui nous a fait vivre l'Italienne

Richard et Linda

 - 

September 2022

What an amazing experience !! Mariuccia and her family opened their home kitchen and hearts to us . Making pasta and tiramisu from her traditional way was informative and enchanting. We were then feasted to an amazing meal with fruit from their garden, home made lemoncello and the best experience ! Thank you for a memorable day

Prima esperienza con le Cesarine da Mariuccia e suo marito Vincenzo graditissima esperienza ci hanno fatto sentire in famiglia ottima la cucina così come ottime le materie prime a KM 0 impiegate con maestria. Pranzo domenicale ottimi i fritti di verdure la focaccia di farina integrale nera e buonissime le orecchiette fatte in casa con farine pregiate locali al ragù di carni miste per finire un dolce alla crema di limone molto buono e fresco. Il tutto accompagnato da un ottimo vino di una nota cantina di Martina Franca. Perfetto
€85.00 
per guest
(€42.50 

per child)
€85.00 per guest
€42.50 per child
Where
You'll receive the exact address after the booking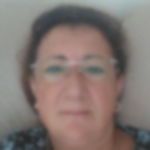 Mariuccia
Cesarina from 2020
Location: Martina Franca    Languages: Italian, English, French
In the heart of the Itria Valley, surrounded by olive groves and Mediterranean scrub, stands the town of Martina Franca, which is a few kilometers from Alberobello and the famous trulli. In this area of the hinterland there are the cultural, archaeological and food and wine traditions which have made the "heel of Italy" famous all over the world. Here we meet Mariuccia, who makes us taste the typical products of this land: in addition to meats, salami, cheeses, the famous burrata and mozzarella, all accompanied by fine wines, such as the DOC wine of Martina Franca. "I like to cook, I'm always looking for new things, even if traditional cuisine is always the best, cooking is an art."
Experiences you may like
FAQ
Families and solo travellers welcome