4-course Italian menu
Your menu
Schiacciata toscana with cured meat and seasonal accompaniments
Paccheri with "extreme" tomato
Rose cake and eggnog
Come to Tuscany and experience a taste of traditional Italian life in a charming countryside village. Join me for a shared, authentic cooking experience where we'll use only the freshest, seasonal ingredients to prepare delicious regional dishes. We'll also enjoy a glass of excellent local wine together and make unforgettable memories. My home is your home, and I can't wait to welcome you.
Reviews
There are no reviews yet.
€65.00 per guest
€32.50 per child
Where
You'll receive the exact address after the booking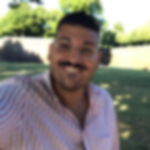 Mirko
Cesarina from 2023
Location: Bientina    Languages: Italian, English, French
I love cooking very much, space from the flavors of Puglia (my homeland), to Italian cuisine far and wide. I don't mind winking at oriental cuisine at all and I'm crazy about barbecues, from traditional to low and slow ones. The kitchen accompanies me every day, I live it as a mission to fulfill and I like to share this great and immense love with someone. I also like to tell the story of the dishes and pay obsessive attention to their ingredients. And why not, come up with some fancy names for the dishes I create, which I do regularly with my friends!
Experiences you may like
FAQ
Families and solo travellers welcome