We in Bergamo are a little bit special
5.0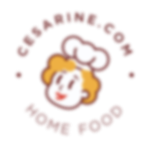 Spoken languages:  Italian and English
Hands-on cooking class with 3 recipes (starter, pasta and dessert) followed by a 3-course menu with the recipes prepared during the class.
Your menu
Mushrooms with polenta and salami
Bread dumplings with butter and sage
Apple pie
My house is very close to our pond and that's where I'm waiting for you for a dinner that we will prepare with you. To open we will make mushrooms with a red rostrato corn polenta and our own cured meats. For second course bread dumplings topped with butter, sage, lard and lots of parmesan cheese and to finish a classic apple pie .These are poor but excellent dishes. They remind me of my childhood when there were few things at home, bread, flour, butter, cold cuts because every family had a pig. And that is why I want to share with you by telling you how people lived many years ago' in a remote village in the Bergamasque valleys .
Reviews
Cesarine - We in Bergamo are a little bit special
Tutto perfetto. Grazie a Marilena
€145.00 per guest
€72.50 per child
Where
You'll receive the exact address after the booking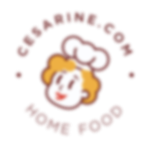 Marilena
Cesarina from 2018
Location: Endine Gaiano    Languages: Italian and English
We are on Lake Endine. This area is an ancient jewel nestled among the greenest of banks. It is the hidden treasure of Val Cavallina. It is an ideal destination for a trip spent out doors in the name of relaxation and simplicity. There is an activity for everyone: from a simple walk along the lake, to mountain biking, or guided tours immersed in nature and along the hiking trails. From the terrace of Cesarina Marilena's, we can admire the panoramic view of the lake. Marilena loves to cook, especially the cuisine of Bergamo, which she learned through her mother and maternal grandmother. Her cooking, like that of Bergamo, is inventive and full of character. She is capable of creating simple dishes that are appetizing and flavorful, serving quality cheeses from the Alpine tradition, to delicious first courses and, of course, there is the ever-present Bergamo polenta. According to her friends, Marilena's cooking is particularly appreciated by them, so there's nothing else to do but try it!
Experiences you may like
FAQ
Families and solo travellers welcome