Corsi di cucina
Corso di cucina speciale
5.0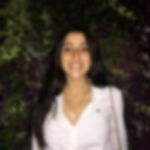 Lingue parlate: Italiano e Inglese
Un corso di cucina speciale
Il tuo menu
In una piccola fattoria della costiera Sorrentina, potrai assaporare la tradizione culinaria locale, imparando i segreti e le lavorazioni dei piatti tipici. Raccoglieremo le verdure dall'orto e prepareremo il tutto in una cucina antica. E per finire ti delizierai il palato con le portate che avrai preparato, su una terrazza affacciata sul golfo di Sorrento.
Reviews
5.0 su 5 - 9 Recensioni
Cesarine - Corso di cucina speciale
Our family of siblings, spouses & cousins joined Martina and her family, for a wonderful night of pasta making and cooking! Martina was a joy and was very patient, explaining the proper techniques. All the while being charming and very funny. Our dinner and dessert was beyond delicious which we enjoyed in Martina's lovely dining room, decorated for Christmas. I can't imagine a better cooking experience. We all fell in love with Martina and the rich, Italian culture she shared with us.

We enjoyed pasta making class with Martina! We made three types of pasta and all turned out good!

Bob and lisa lee

 - 

dicembre 2022

Martina was the best! Super friendly, knowledgeable and most importantly, helped us cook three types of delicious pasta! Every ingredient was fresh from her garden, all topped off with eating our pasta outside overlooking beautiful Sorrento. Would definitely recommend.

Amanda Kaufman

 - 

agosto 2022

We had such a fantastic time learning to make pasta, in the most beautiful farm overlooking Sorrento. Thank you for such a wonderful experience cooking, meeting your family, and seeing where our vegetables, and cheese came from. We recommend Martina as your host!

Jon and Bethany

 - 

luglio 2022

We had such a wonderful time with Martina and her family making pasta and tiramisu. She had everything planned out with thought and attention to detail. The food was delicious and the hospitality above and beyond!
150,00 € per ospite
75,00 € per bambino
Dove
Riceverai l'indirizzo esatto dopo aver prenotato.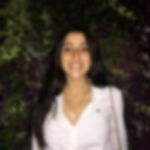 Martina
Cesarina dal 2020
Città: Sorrento    Lingue: Italiano e Inglese
La nostra Martina è la Cesarina più giovane del Network, ma sulla cucina tradizionale sorrentina non la batte nessuno ed è tutto merito della nonna, dice lei. "Vivo a Sorrento, in una casa circondata da un giardino di agrumi e con vista sul golfo di Napoli. Ho la fortuna di avere un grande orto dove coltivo frutta e verdura, prediligendo una coltivazione biologica. La mia tavola racconta i ricordi legati a piatti e ricette dell'infanzia."
FAQ
Perché prenotare con Cesarine?
Famiglie e viaggiatori solitari, Benvenuti!