Corso di cucina tradizionale: i sapori del Lago di Garda
5.0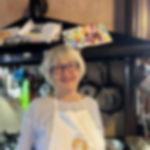 Lingue parlate: Francese, Inglese, Italiano
Corso di cucina: impara a cucinare le ricette della tradizione e gusta i piatti preparati durante il corso
Il tuo menu
Frittata con porri
Tagliatelle
Tiramisù alle fragole
La mia passione è la cucina tradizionale che adoro condividere per valorizzare la cultura e la ricchezza della nostra terra.
Durante il mio corso di cucina, ti insegnerò come preparare una frittata con porri, mettere le mani in pasta per realizzare le tagliatelle e un delizioso tiramisù alle fragole. Utilizzeremo solo ingredienti freschi e di stagione, per garantirti il massimo della qualità. Ti accompagnerò in un viaggio, attraverso i sapori del nostro territorio, alla scoperta delle tradizioni culinarie che hanno fatto la storia della nostra regione. La cucina è un luogo di semplicità, di piacere per condividere saperi ed esperienze. Sperimenta con me la gioia di scoprire che la bontà è nella semplicità, ti aspetto!
Recensioni
Cesarine - Corso di cucina tradizionale: i sapori del Lago di Garda
Our cooking class experience with Marina was nothing short of fantastic. Marina's passion for Italian cuisine and genuine and warm and welcoming approach created an atmosphere that allowed us to savor every moment of the class. And the food was absolutely delicious! Marina's teaching style is excellent and she shares not only her profound knowledge, but also the cultural significance We wholeheartedly recommend Marina to anyone seeking an unforgettable culinary adventure in Italy. Her expertise, warmth, and love for cooking create a truly exceptional experience. We had an amazing, unforgettable time❤️ Thank you, Marina, for the wonderful memories! Sincerely, Itay & Lior

Itay Lotan

 - 

settembre 2023

We took Marinas cooking class and I'm so glad we did, as it was an incredible experience, we learnt lots of tips about Italian cooking and we can't wait to try them now we're home. We enjoyed a lovely conversation round the table whilst eating ravioli, tagliatelle, local cheeses and wine. I would 100% recommend the experience. Grazie mille!

Cooking class with Marina was one of the highlights of my trip. She is a wonderful host. All of the food we prepared was delicious and I plan to recreate the dishes at home. My husband, son and I enjoyed learning from Marina and talking with her and her husband. She was great with my son who is almost 9 years old. I highly recommend this class!

We had a fabulous day cooking with Marina in her family home. She was so welcoming and engaging and we learned so much about Italian food and wine in a relaxed and fun environment. All our group got involved in the pasta making process and we all enjoyed sitting down for lunch with Marina and her husband. The food was delicious! We will definitely return to Marina for more cooking when we are next in Lake Garda.

Sarah Kendrick

 - 

giugno 2023

A Delightful Journey into Italian Cuisine with Marina I recently had the pleasure of participating in an authentic Italian cooking experience with Cesarine in Desenzano, Italy, alongside my step-mom and friend. Led by the talented chef and teacher, Marina, we embarked on a culinary adventure that surpassed all expectations. Here's why our experience was simply unforgettable: From the moment we stepped into Marina's beautiful home kitchen, we were enveloped by a warm and welcoming ambiance. The space exuded an authentic charm, adorned with captivating art and cherished photographs, creating a truly homely atmosphere. Under Marina's expert guidance, we delved into the art of Italian cooking, learning to prepare traditional dishes that are the pride of the country. Our hands-on experience included crafting homemade pasta from scratch, indulging in the irresistible flavors of strawberry tiramisu, perfecting tomato sauce, and crafting delectable raviolis. Each recipe was accompanied by clear and comprehensive explanations, with Marina's teaching style blending intelligence, kindness, and a genuine passion for sharing her culinary heritage. What set Marina apart was her ability to go beyond the recipes. She wove captivating tales of the local area, agriculture, and historical facts, providing us with a richer understanding of the cultural significance behind the dishes we were creating. It was a true delight to discover that some of the recipes we prepared were cherished family secrets, adding an extra layer of authenticity and nostalgia to our culinary journey. The ingredients provided for the class were nothing short of exceptional. Freshness and high quality were at the forefront, elevating our creations to new heights. Marina's dedication to sourcing local and seasonal ingredients further enhanced the authenticity of the experience, allowing us to truly connect with the flavors of Italy. Amidst the fun and relaxed atmosphere of the class, we felt like more than mere participants—we felt like members of Marina's extended family. Her friendly and inviting nature, combined with her wealth of knowledge and insights, fostered an environment where we felt comfortable and supported. It was a transformative experience, where strangers became family, creating memories that will last a lifetime. The highlight of the cooking class was undoubtedly the opportunity to learn the art of handmade pasta. Marina's guidance empowered us with newfound skills and confidence, ensuring that we could recreate the magic in our own kitchens. As we savored the fruits of our labor, we marveled at the delectable flavors and textures that surpassed even the most authentic Italian cuisine we had encountered before. In addition to the culinary adventure, meeting Marina and her husband was a true privilege. Their warm hospitality and the wisdom they shared from their travels and life experiences added an extra layer of richness to our time together. It was an encounter that went above and beyond, leaving an indelible mark on our hearts. In conclusion, this authentic Italian cooking experience was an absolute delight. Marina's passion, expertise, and genuine warmth created an unforgettable journey into the heart of Italian cuisine. If you're seeking a culinary adventure that exceeds expectations, look no further than this remarkable cooking class. Marina is an exceptional human. You won't be disappointed!!
129,00 € 
per ospite
(64,50 € 

per bambino)
129,00 € per ospite
64,50 € per bambino
Dove
Riceverai l'indirizzo esatto dopo aver prenotato.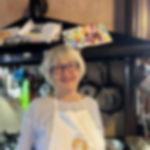 Marina
Cesarina dal 2021
Città: Desenzano del Garda    Lingue: Francese, Inglese, Italiano
"La cucina italiana è simbolo di qualità della vita e la ricerca delle ricette autentiche è spesso la motivazione di un viaggio e un'esperienza che prolunga poi la sua narrazione al ritorno. Il rito millenario della condivisione del cibo esalta l'emozione dell'incontro e permette di valorizzare la cultura autentica e la ricchezza di un luogo. Attraverso la narrazione e la preparazione di piatti del territorio, si riscopre la cucina come luogo delle proprie origini, della semplicità del fare, del piacere di condividere i saperi e le esperienze. Negli anni ho avuto modo di sperimentare direttamente il grande appeal che la preparazione di una ricetta tradizionale suscita in chi partecipa alla sua realizzazione. Cucinando per gli amici nei viaggi o preparando dolci per le ricorrenze, il risultato è sempre il medesimo: la gioia di scoprire che siamo tutti in grado di ritrovare la bontà nella semplicità."
Potrebbero interessarti
FAQ
Perché prenotare con Cesarine?
Famiglie e viaggiatori solitari, Benvenuti!