Tradizional sicilian pasta menu
5.0
Traditional Italian Menu: starter, pasta and dessert
Your menu
Seasonal vegetable flan
Sicilian tradicional broccoli pasta
Ricotta cake with fresh fruit compote
I use the local raw materials trasforming them into faboulus sicilian recipes.
My house, in a building, with all the original materials and antique furniture, has a large and bright dining room with a terrace. The aperitif is served in the living room and then we go to the table. The large and panoramic terrace faces south, which makes it livable almost all year round ,on sunny days.
Reviews
Cesarine - Tradizional sicilian pasta menu
My partner and I had a delicious home cooked authentic meal with Cora in her lovely home. If you are looking for a non touristy local vibe, be sure to book an experience with Cora. I am not a cook and her food made me want to take a class with her. We started off with a traditional pizza like appetizer that was full of flavor. It could have been a meal alone. Then we transitioned to a pasta dish from her hometown that is usually only found in Southern Italy. That was followed by a salad with no dressing as the flavors were a delightful combination. Desert and coffee to end the meal all overlooking the beautiful views of Arpino. This is a definite stop on your authentic Italian dining experience.
€65.00 per guest
€32.25 per child
Where
You'll receive the exact address after the booking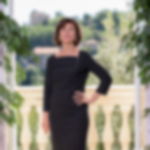 Cora
Cesarina from 2022
Location: Arpino    Languages: Italian, English, French
"My name is Cora, I have always had a lot of interest in well-being and I have always thought that it starts with what we eat. The choice of raw materials and attention to the procedures, have given me the opportunity to earn the title of Master four times. of Slow food taste. Every moment is good for me to put myself in the kitchen! "
Experiences you may like
FAQ
Families and solo travellers welcome