Your menu
Welcome to my home in the hills near Ancona, where I will take you on a discovery of the secrets of bread making, with or without yeast and the use of pre-kneads such as biga and poolish. We will learn together how to make breads, flatbreads and pizzas, from classic to more innovative and tasty versions.
After kneading and rising our delicious dough, we will enjoy our freshly baked creations by the pool, accompanied by local cured meats and a good glass of wine. This unique experience will make you fall in love with bread and its derivatives, as well as give you moments of conviviality and fun in the hills of the Marche region. I look forward to seeing you at my home for an unforgettable experience.
Reviews
There are no reviews yet.
€129.00 per guest
€49.50 per child
Where
You'll receive the exact address after the booking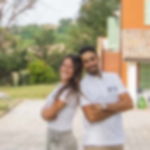 Giulia
Cesarina from 2021
Location: Polverigi    Languages: Italian, English, Spanish
"I grew up in a family where everyone loves to cook, since I was little I was always in contact with the stove, with the curiosity and the desire to learn something every day. I have always tried not too elaborate dishes, but from great taste until the new home arrived with a kitchen so large and well equipped that pushed me to think of the kitchen with real passion. And this is how new dishes were born, created by revisiting the recipes of my family, with an eye to well-being and health."
FAQ
Families and solo travellers welcome