Street food tour in Cortona
5.0
Food Tour including 3 bites
Your menu
Join us on a street food tour in Cortona and discover the hidden gems of Tuscan cuisine. We'll take you through the winding streets of this beautiful medieval town, stopping at local vendors to sample delicious bites along the way.
From crispy fried dough balls called "bomboloni" to savory cured meats and cheeses, our tour will introduce you to the authentic flavors of Cortona. As we wander through the town, our knowledgeable guide will share stories and insights about the history and culture of Cortona. Don't miss this chance to taste your way through one of Tuscany's most charming towns on our street food tour.
Reviews
Cesarine - Street food tour in Cortona
This was a wonderful experience. Giada made delicious traditional Tuscan courses in her lovely home. We really sharing the meal with her and her husband. They're both so welcoming, and we were able to learn a lot from them about a lot of things. The dinner was interactive- we got to help make the pasta! But mostly we admired Giada's work and learned a lot. I highly recommend this experience.

A genuine Italian cooking experience! And a blast. My girlfriend and I had a wonderful time learning to make pastas. (We'd never made pasta before and with Giada's help, the food turned out delicious.) This was one of our favorite things to do while in Tuscany. We also enjoyed chatting and drinking with Giada and her husband who was on hand as a sous chef. Highly recommend!

Giada hosted us in her lovely home near Cortona for a cooking class. She and her husband Jacopo greeted us warmly and made us feel instantly at home as we enjoyed cocktails and appetizers in their garden. Our family of four then enjoyed a hands-on lesson in making tiramisu. Giada's love of cooking and her organized instructions made it easy to learn! Then we made two types of pasta. She worked closely with the kids to ensure they safely used the equipment and helped us all learn to create the dough, roll, fill and cut. Her encouragement and stories of the food and area made the time fly by. After we gathered around her dining table to eat our cooking, drink Chianti and chat. The food was delicious, but what made it truly special was the great hosts — Giada and Jacopo invited us into their home and shared their culture with us through their food, customs and traditions. Wonderful evening!
€110.00 per guest
€55.00 per child
Where
You'll receive the exact address after the booking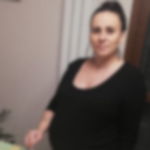 Giada
Cesarina from 2020
Location: Cortona    Languages: Italian and English
Giada, our Cesarina, was born in Arezzo, but has always lived in Cortona, a picturesque village in Tuscany. "Since I was a child I have always liked being in the kitchen with my grandmothers who taught me everything I know about the local cuisine. I remember that the thing I liked most was watching them prepare the homemade pasta and I enjoyed putting hands on the dough. Growing up I realized that my passion for cooking does not derive from the satisfaction of succeeding in something but in making people happy through my dishes."
Experiences you may like
FAQ
Families and solo travellers welcome