Special Experience
Your menu
"Osmiza " means eight in Slovenian and indicates the days that Empress Maria Theresa of Austria had allowed farms in the province of Trieste to open their houses to sell the surplus of what they produced. Its institution dates back to the time of Charles the Great, the custom took root with the decree of Joseph II of Habsburg in 1784.Everything is home-grown, and they consume directly on the "farms " of the farmers, wine, eggs,ham, salami,cheese,in oil,sometimes sweets of their own production. You will be welcomed into rustic surroundings, set up with simple wooden benches and tables surrounded by green vineyards. Entering an osmiza is a unique experience, a plunge into the past, where you can taste in company and in a festive air the products of the territory.
Reviews
There are no reviews yet.
€189.00 per guest
€94.50 per child
Where
You'll receive the exact address after the booking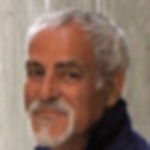 Giovanni
Cesarina from 2020
Location: Trieste    Languages: Italian and English
Giovanni welcomes us in his beautiful loft in the heart of the wonderful Trieste. Of his passion for cooking he is keen to emphasize that initially cooking for him was a necessity but slowly the flame of a real passion arose in him that has fueled, over the years, following various cooking courses, including prestigious ones, in around Italy. Today Giovanni opens the doors of his home to share the flavors of his city with gourmets, with the awareness of those who love the local gastronomic tradition and have the tricks of the trade.
Experiences you may like
FAQ
Families and solo travellers welcome