Cooking class: learn how to cook Italian recipes and taste the dishes prepared during the class
Your menu
Ciambella (traditional donut from Romagna) and sweet Albana wine
A cooking class where you will learn how to make the signature dishes of the Romagna tradition, an appetizer, a first course of fresh pasta and a dessert that you can also repurpose at home to impress your guests. Ready to put your hands in the dough while drinking some good wine? At the end of the course all recipes will be tasted.
Reviews
There are no reviews yet.
€129.00 
per guest
(€64.50 

per child)
€129.00 per guest
€64.50 per child
Where
You'll receive the exact address after the booking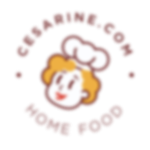 Katia
Cesarina from 2018
Location: Cervia    Languages: English and Italian
Cervia is a small town that brings together the sea and the pine forest, where the beauty of nature combines with an urban environment that is both modern and ancient. It is a tourist resort par excellence during the summer and its numerous fairs and festivals revive the traditions of the past, such as the historical reenactment of the "Rimessa del Sale" (the Salt Festival). Katia welcomes us to her home just outside the center of Cervia, near the sea and the pine forest of Pinarella, where one can dine at sunset to the sound of crickets and seagulls during the summer. Our Cesarina was practically born in the kitchen, thanks to her mother who passed on her appreciation for natural products and traditions, along with her cooking skills. This passion then became a necessity when she moved in with her partner, who is "allergic to pots and pans." From that point on, she immersed herself in cooking, watching cooking shows and attending culinary workshops, to further her knowledge. She also holds cooking classes for children. She has fun with them as they work the pasta dough, taking her back to her own childhood. What Katia appreciates most is healthy cooking, authentic flavors, stone-ground flour of days gone by, produce fresh from a vegetable garden and locally produced products, respecting seasonality as much as possible. She likes to entertain guests in order to strengthen her skills in the kitchen and to test herself with new combinations. Seeing her guests' delight in what she has prepared makes her happy. When she's having a bad day, she just needs to go to the kitchen to forget. The kitchen for her, and for her guests, is truly a panacea!
Experiences you may like
FAQ
Families and solo travellers welcome