Traditional cooking course in Montepulciano
5.0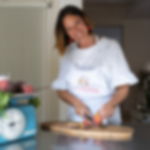 Spoken languages:  Italian and English
Cooking class followed by lunch or dinner with the recipes prepared during the class.
Your menu
Tastings of Tuscan appetizers
Pici (homemade noodles) in a garlic sauce
Cantucci (traditional biscuits) and Vin Santo
I am Barbara, a Cesarina from Montepulciano, and I love sharing my passion for Tuscan cuisine with my guests. During my cooking class, you will learn to prepare three typical Tuscan recipes: pici all'aglione, another pasta of your choice, and a traditional Tuscan dessert. I'll show you how to make the pasta by hand and teach you the secrets of Tuscan cooking. We'll use fresh and high-quality ingredients to create delicious and authentic dishes. After the cooking lesson, we'll sit down to enjoy our dishes together, accompanied by a glass of local wine. This experience is perfect for those who want to learn to cook like a true Tuscan and immerse themselves in the local culinary culture. I'm looking forward to welcoming you into my home for an authentic and unforgettable experience.
Reviews
Cesarine - Traditional cooking course in Montepulciano
Barbara was an exceptional host. We had fun making our pici pasta, potato gnocchi, 2 different sauces and tiramisu. Enjoyed eating what we made for lunch along with a bottle of Rosso di Montepulciano. Also enjoyed our conversations with Barbara about Italian culture and customs amongst other things. I would highly recommend this host and experience.

Rob Williams

 - 

March 2023

Amazing experience. A definite highlight of our trip. Barbara was amazing and the food was delicious. My husband,two kids, and myself had the best time!

Samantha Brown

 - 

March 2023

We had the privilege of taking a cooking class on our visit to Montepulciano last week. My husband, daughter and I had such a great time and learned so much. Barbara was knowledgeable, kind, and very talented. We made Pici with a delicious vegetable sauce, fresh potato gnocchi in a Gruyère butter sauce, and tiramisu. We were stuffed! I would highly recommend taking one of her classes in her beautiful home.

Erin Williams

 - 

March 2023
€129.00 per guest
€49.50 per child
Where
You'll receive the exact address after the booking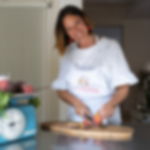 Barbara
Cesarina from 2018
Location: Montepulciano    Languages: Italian and English
Barbara welcomes us in Montepulciano Station, a historic village nestled on the hills in the province of Siena, near the characteristic medieval village is surrounded by three circular walls and is one of the most visited tourist destinations in the area. If you see it for yourself, you'll soon understand why: the old town sprawls over a steep hill, adorned with stunning towers and steeples, while its square opens onto the breathtaking panorama of the Tuscan countryside. Our Cesarina's country house encapsulates this charming atmosphere. Her beautiful wine cellar is home to dozens of aging bottles of local wine, and the rest of the apartment is warm and welcoming. It is here that Barbara serves us her local specialties; simple, but with sterling character and unforgettable taste.
Experiences you may like
FAQ
Families and solo travellers welcome