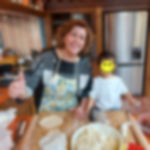 Spoken languages:  Italian, English, French
Food Tour: discover the best places where to taste the finest local food & wine
Your menu
The farm is located in Castelfranci, in the heart of Irpinia in the province of Avellino, between Naples and Salerno.
The experience includes a tour of the winery: vineyards, winery and olive groves and a course in cow's milk cheese production (ricotta, primo sale, fresh cheese). We will accompany the meal with wines from our own production (Fiano di Avellino, Greco di Tufo, Taurasi), cured meats from our own production and a first course typical of the area: maccaronara.
Reviews
There are no reviews yet.
€189.00 per guest
€94.50 per child
Where
You'll receive the exact address after the booking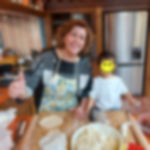 Maddalena
Cesarina from 2022
Location: Castelfranci    Languages: Italian, English, French
"I love to make typical Campania dishes, in particular from the Salerno and Irpina tradition with a careful selection of raw materials, many of which are home-grown. I have always cooked for my family, friends and guests of my farm".
Experiences you may like
FAQ
Families and solo travellers welcome