Special Experience
Your menu
A journey through time among the scents and flavors of tradition by tasting simple foods accompanied by sincere wines still made as they once were, surrounded by the green rows of grandfather's vineyard. You will learn directly from the winemaker all the secrets of making a genuine wine from the origins of the grape variety to the bottling directly at the place of production. Then the tasting accompanied by platters of local cured meats and cheeses, savory pies, bruschetta with Lardo di Colonnata, rosemary focaccia, four glasses of red and white wine.
Reviews
There are no reviews yet.
€189.00 per guest
€94.50 per child
Where
You'll receive the exact address after the booking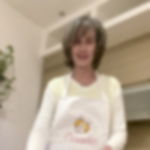 Daniela
Cesarina from 2020
Location: Carrara    Languages: Italian, Spanish, English
Carrara is a town famous for the white statuary marble, which has made possible the creation of some of the most beautiful sculptures in the world, and for the lard from Colonnata, a DOC delight capable of captivating the palate of the sweet tooth, which we can taste from our Cesarina Daniela. "I am an eclectic person with many interests and passions, I work in a bank, but when I really want to find satisfaction and get excited I start cooking! For me cooking is Passion, Patience and Precision: three fundamental P to transform simple and genuine ingredients into precious suggestions that involve the five senses and remain engraved, indelible in the memory of those who taste them. My motto is 'happiness is to savor' and there is no food that I am not curious to know, taste and cook."
Experiences you may like
FAQ
Families and solo travellers welcome