Discover local products with a street food tour or a visit to a local producer
Your menu
Travelling in the Festival's city we are going to discover tipical Ligurian street food and their origin.
Focaccia, Sardenaira, Torta Verde, Farinata and other delicious plate are waiting for you... and what about a glass of a local wine?
During our tour I reveal also my personal recipes, are you read!?
Reviews
There are no reviews yet.
€110.00 per guest
€55.00 per child
Where
You'll receive the exact address after the booking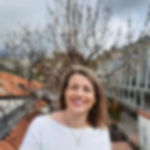 Emanuela
Cesarina from 2021
Location: Sanremo    Languages: Italian, English, French
Visiting Sanremo means deciding to treat yourself to a beach holiday, but also to discover historical and natural beauties and Italian music. It could also be an opportunity to savor the gastronomic specialties of this Ligurian city. The perfect place?! At the home of our Cesarina Emanuela. "I grew up in a family where wealth was a table laden with genuine dishes, raw materials from the garden and the countryside and, possibly, surrounded by loved ones, parents, grandparents, brothers, uncles or even friends. The door it was always open and it was easy to add a seat at the table. Ever since I was tall enough to see what was in the pots I tried to steal my mum and grandmother's secrets."
Experiences you may like
FAQ
Families and solo travellers welcome