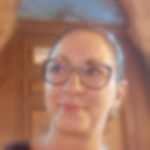 Spoken languages:  Italian and English
Challenge yourself with a pasta-lover cooking class and enjoy an authentic Italian meal with the recipes prepared during the class
Your menu
Aperitivo
Tagliatelle
Tiramisù
Together we will spend time preparing and enjoying food that tradition offers.
Aperitif with excellent wine, pizzas and canapés to welcome you. We will knead to make tagliatelle and ravioli. Finally we will make a great tiramisu! This experience will be made enjoyable by the fantastic scenery offered by nature, a breathtaking view of the lake!
Reviews
Cesarine - Lake view aperitif
10/10!!! We were a group of 3 women in our 20s visiting from NYC. We couldn't have hoped for a better experience with Anto & Paolo. From the start of the experience, they went above and beyond to make sure we were taken care of, beginning with offering to pick us up to take us to their home (this saved us the hassle and stress of finding a taxi in Varenna). The views from their home are breathtaking and they allowed us time to enjoy appetizers outside and take photos. As for the food itself and the instruction, it was exactly what we wanted. Anto kept us involved in each step of the dessert making (tiramisu) and pasta making while taking her time to explain everything but also step in during any moment we needed help. The ravioli we made was truly one of the best Italian dishes we've ever had — which says a lot because we've been to a lot of hot restaurants in NYC. An added welcomed touch was obviously the limitless wine and their adorable pets Elvis and Athena who were incredibly friendly and cuddly. Although there was a slight language barrier due to them predominantly speaking Italian, it only enhanced the adventure. With the aid of a translation app, we were able to bridge the communication gap and even share a few laughs along the way.

Yadeni, Ale & Jenny

 - 

June 2023

What an amazing evening! When i travelled to Italy, i wanted to experience the most authentic evening and embrace myself in the beautiful Italian culture! My evening with Antoinette was incredible from start to finish. The food was amazing and the company was great. The view from her dining room is something out of this world. Next time i'm back Anto, we are doing cooking class together! Please Please Please make sure you do this, it was the best experience of lake como!

What a great experience. Personal cooking class. Made some yummy dishes. Antonietta and her son Marco were great host with VIP treatment. Wine and laughter trying to communicate with each other. I have to say we all did well. If anyone in this area, highly recommend. She picked us up and brought us back to our place. Beautiful home with an amazing view.

Jeff & Priscilla Hauck

 - 

April 2023

The marvelous dinner experience at the home of Antonietta & Paolo VESTRENO was a magical finish to our vacation at Lake Como. The four of us had no idea where we were going until our taxi driver, Fabiano, drove us up the mountain to enjoy a glorious view of Lake Como from their home and a fabulous dinner. It was truly special interacting with our Italian hosts, as well as their pets, Athena and Elvis. After enjoying some good wine, aperitifs and great conversation, Antonietta allowed us to participate in making the delicious ricotta and spinach ravioli, followed by more wine from the Dolomites, great conversation and spectacular panoramic views, while she prepared our plates. All four courses were splendid and we were able to enjoy their company while we dined. We learned a lot about the area and their culture. The only downside to the experience was that time flew by so quickly, the evening was over before we knew it. I only wished we would have booked two nights. La sua gentilezza e stata di molto aiuto. Conoscerla è stata un'esperienza unica e meravigliosa.

Bart Cleary

 - 

September 2023

Words cannot express what a wonderful evening we had with Antonietta! From the second she greeted us, we knew we were going to have a wonderful evening. Her charming partner, Paulo, also joined us and her darling miniature greyhound, Athena, popped in from time-to-time. It was just our family of 4: myself, my husband and our 12 and 13 year old kids. We feasted on a wonderful spread on arrival at 5pm outside with incredible views of Lake Como all around. Then we made tiramisu, ravioli and gnocchi! We dined by candlelight eating all the wonderful things that we'd prepared (again with views of Lake Como and all the lights twinkling). The kids loved the hands-on experience and we all loved spending a special evening with a real Italian couple stumbling over our Italian and English to share stories and compare thoughts. We couldn't believe it when we went to leave that it had been almost six hours! We would absolutely do this again and highly recommend the experience overall and especially Antonietta. Grazie mille!
€145.00 
per guest
(€72.50 

per child)
€145.00 per guest
€72.50 per child
Where
You'll receive the exact address after the booking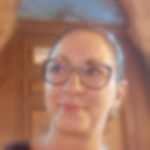 Antonietta
Cesarina from 2022
Location: Vestreno    Languages: Italian and English
"I love to prepare dishes that require doughs so fresh egg pasta and use buckwheat flour to make local dishes such as pizzoccheri or desserts with the same flour. I like to amaze my guests, starting from very simple ingredients I could prepare both local dishes like pizzoccheri, polenta, paradell, sciatt, or I could make many snacks based on leavened products for an aperitif ".
Experiences you may like
FAQ
Families and solo travellers welcome