Ravioli and tiramisù cooking class on the Lake
5.0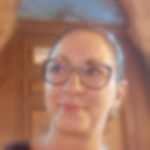 Spoken languages:  Italian and English
Cooking class: learn how to cook Italian recipes and taste the dishes prepared during the class
Your menu
Canapes with local cold cuts
Ricotta and spinach ravioli with butter and sage
Tiramisù with coffee
At my house you can enjoy simple dishes, but rich in flavors that the earth gives us!
We will knead together flour and eggs, making tagliatelle and ravioli! I will let you taste local cheeses and salami, accompanied by excellent wine. I will teach you how to make a traditional tiramisu. We will enjoy the prepared dishes together, in front of an unforgettable view that nature gives us.
Reviews
Cesarine - Ravioli and tiramisù cooking class on the Lake
From the moment we pulled up to Antonietta's house we immediately felt at home! She welcomed us with open arms and was so attentive during our time there. We booked this on our last night in Italy and it was the perfect way to end our trip. The experience was truly remarkable and unforgettable. We would recommend it to everybody! We will be keeping in touch with her & will be booking again on our next trip to Italy! Love, Ewelina Jenni Sabrina and Madison

Ewelina Szady

 - 

April 2023

The marvelous dinner experience at the home of Antonietta & Paolo VESTRENO was a magical finish to our vacation at Lake Como. The four of us had no idea where we were going until our taxi driver, Fabiano, drove us up the mountain to enjoy a glorious view of Lake Como from their home and a fabulous dinner. It was truly special interacting with our Italian hosts, as well as their pets, Athena and Elvis. After enjoying some good wine, aperitifs and great conversation, Antonietta allowed us to participate in making the delicious ricotta and spinach ravioli, followed by more wine from the Dolomites, great conversation and spectacular panoramic views, while she prepared our plates. All four courses were splendid and we were able to enjoy their company while we dined. We learned a lot about the area and their culture. The only downside to the experience was that time flew by so quickly, the evening was over before we knew it. I only wished we would have booked two nights. La sua gentilezza e stata di molto aiuto. Conoscerla è stata un'esperienza unica e meravigliosa.

Bart Cleary

 - 

September 2023

Words cannot express what a wonderful evening we had with Antonietta! From the second she greeted us, we knew we were going to have a wonderful evening. Her charming partner, Paulo, also joined us and her darling miniature greyhound, Athena, popped in from time-to-time. It was just our family of 4: myself, my husband and our 12 and 13 year old kids. We feasted on a wonderful spread on arrival at 5pm outside with incredible views of Lake Como all around. Then we made tiramisu, ravioli and gnocchi! We dined by candlelight eating all the wonderful things that we'd prepared (again with views of Lake Como and all the lights twinkling). The kids loved the hands-on experience and we all loved spending a special evening with a real Italian couple stumbling over our Italian and English to share stories and compare thoughts. We couldn't believe it when we went to leave that it had been almost six hours! We would absolutely do this again and highly recommend the experience overall and especially Antonietta. Grazie mille!

Unvergessliche Cooking-Class mit atemberaubenden Ausblick Ich habe dieses Event meiner Verlobten zum Geburtstag geschenkt, weil ich zum einen wusste, dass sie Pasta über alles liebt - zum anderen allerdings auch, weil ich etwas ganz besonderes schenken wollte. Was soll ich sagen? Meine Erwartungen wurden übertroffen das Geschenk war ein Treffer ins Schwarze! Unsere Cesarina Antonietta hat uns von Sekunde eins an in ihrem Heim herzlich aufgenommen und damit sowohl mit ihrer offenen Art als auch mit den leckeren Speisen überzeugt. Wir hatten sehr viel Spaß beim Zubereiten der Pasta und der Nachspeise. Während des Kochens haben wir außerdem viel über die italienische Kultur und das Lebensgefühl lernen dürfen und auch den ein oder anderen Insider-Tipp zur Region bekommen, der einem als klassischen Touristen sicherlich verwehrt bleibt. Neben der köstlichen Pasta und dem einzigartigen Tiramisu war unser persönliches Highlight definitiv auch ihr Haus, das einen unglaublichen Blick über den Comer See bereithält. Für uns war es von Anfang bis Ende eine einzigartige Erfahrung mit Antonietta, die wir beide so schnell garantiert nicht vergessen werden und daher jedem nur ans Herz legen können.

Bene und Laura

 - 

August 2023

Antonietta was a wonderful host!! My wife and I had a cooking class with her where we learned the in's and outs of making ravioli and risotto. She provided several other Italian snacks that were delicious and we were able to soak in the beautiful view of Lake Como from her porch. We also got to enjoy wonderful company with both her husband and incredibly cute dog and had a wonderful dinner. We were truly blessed that for the night Antonietta welcomed us into her home and treated us like family.
€129.00 
per guest
(€64.50 

per child)
€129.00 per guest
€64.50 per child
Where
You'll receive the exact address after the booking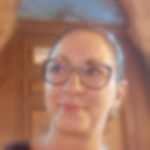 Antonietta
Cesarina from 2022
Location: Vestreno    Languages: Italian and English
"I love to prepare dishes that require doughs so fresh egg pasta and use buckwheat flour to make local dishes such as pizzoccheri or desserts with the same flour. I like to amaze my guests, starting from very simple ingredients I could prepare both local dishes like pizzoccheri, polenta, paradell, sciatt, or I could make many snacks based on leavened products for an aperitif ".
Experiences you may like
FAQ
Families and solo travellers welcome