Let's celebrate St. Faustine's Day with a blind date!
5.0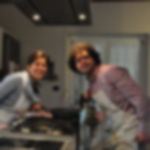 Spoken languages:  Italian and English
Special Italian Menu
Your menu
We propose an evening of meeting between men and women who love good food. And who knows that in front of a trio of appetizers, a first course and a dessert, with a good glass of wine, all strictly under the banner of the Monferrato Astigiano tradition, some sparks might not fly!
Welcome aperitif Appetizers: polenta crostone with cugnà, flan with seasonal vegetables, Piedmontese antipasto First course: agnolotti with three roasts Dessert: zabaglione with pears in red wine Local wines, coffee and digestif
Reviews
Cesarine - Let's celebrate St. Faustine's Day with a blind date!
We started with an interesting tour on the market. Fabiana knows the local stands with the best vegetables. She told us which tomatoes to use for which dishes. At their place Fabiana and Andrea really made us feel at home. First we prepared tiramisu and then pasta fresca which we used later for agnolotti. They were helpful along the way and made sure we did it right. We finished the cooking class with our own prepared dinner, together with Fabiana and Andrea. Would definitely recommend!

Welling Family

 - 

August 2022
€95.00 per guest
€47.50 per child
Where
You'll receive the exact address after the booking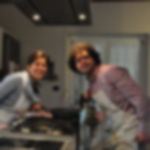 Fabiana e Andrea
Cesarina from 2018
Location: Asti    Languages: Italian and English
Our beautiful Cesarini couple Andrea and Fabiana live a few minutes from the city of Asti and a stone's throw from the Monferrato hills. A perfect area for those who love greenery, the peace and tranquility of the countryside, where the woods dominate. Their passion for cooking has always accompanied them and relives every day in their beautiful modern style kitchen. They love to organize lunches and dinners, take care of the vegetable garden and the orchard near home, always attentive to the quality of the raw materials.
Experiences you may like
FAQ
Families and solo travellers welcome