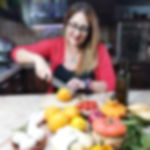 Spoken languages:  Italian and English
Special Italian Menu
Your menu
The Pizza Party with Bubbles is ideal for those who want to approach the enchanted world of leavened goods baked in a wood-fired oven. Learn the handling and cooking temperatures of food in an oven where you "measure temperature with your eyes." Taste the products fresh out of the oven, especially the pizza, fragrant and soaked in the scents of Salento's olive wood.
The pizza, magical and special throughout Italy, prepared with local type 1 and type 0 flours, sometimes with a percentage of durum wheat semolina added.
Soft, crispy and topped with local products, from tomato puree to fresh mozzarella from the masseria to vegetables harvested from our garden.
I will reveal the secrets of making a good medium and long rising dough to make at home. Plus lots of bubbly...
Reviews
There are no reviews yet.
€95.00 per guest
€47.50 per child
Where
You'll receive the exact address after the booking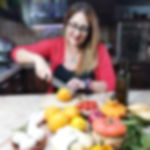 Maria Paola
Cesarina from 2021
Location: Latiano    Languages: Italian and English
Latiano is a town where you can taste good wine and then visit the baronial palace, churches and museums. Here Maria Paola, our Cesarina, opens the doors of her house in the countryside. "The satisfaction of bringing to the table the products of the garden, the warm bread, the good oil with a deeper awareness, dedication and respect for creation, nature, the environment, the earth - yes, my land - Puglia. Beautiful like few others, rich in everything, warm, welcoming, generous, the ideal place where everyone could start their own project. And then the harmony, the house in the country, the wonderful gourmets children, the quality of my time , the many trips, including gastronomic ones and a new awareness, have pushed me to cultivate and bring out this great passion for good food."
Experiences you may like
FAQ
Families and solo travellers welcome