Dining experience: take a seat and enjoy an authentic Italian meal with a local Cesarina
Your menu
The tranquility and scents of the Bolognese countryside will accompany you during your summer poolside lunch or romantic dinner amidst nature, surrounded by flowers and soft lighting. Indulge in traditional Bolognese tortelli or my hand-made, wonderful, and unique tagliatelle.
We'll welcome you with a cocktail where you can savor Parmigiano Reggiano, famous Bolognese mortadella, and fragrant homemade crescentine. Following this, enjoy meat and fish dishes in the Emilia-Romagna tradition while soaking in the peaceful ambiance of my garden. Lastly, I'll win you over with a unique dessert made from mascarpone that you'll fall in love with.
Reviews
There are no reviews yet.
€95.00 
per guest
(€47.50 

per child)
€95.00 per guest
€47.50 per child
Where
You'll receive the exact address after the booking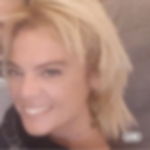 Emanuela
Cesarina from 2023
Location: Budrio    Languages: Italian and English
I love traditional Bolognese cuisine for its tortellini, tortelloni, tagliatelle with ragù, lasagna...
Experiences you may like
FAQ
Families and solo travellers welcome