Follow your Cesarina in a local market tour, challenge yourself with a hands-on cooking class and enjoy an authentic Italian meal with the recipes prepared during the class
Your menu
Tiramisù (a chilled dessert made with coffee, lady fingers and mascarpone cheese)
Italian markets are an exciting experience to tantalize all of your senses. Embark on a my market tour and learn about the ingredients that are important to our local cuisine. Then head back to my home and prepare with me a 3-course meal that is sure to excite your palette (starter, pasta and dessert). Enjoy your meal paired with local wines and finish off with a traditional Italian espresso.
Reviews
There are no reviews yet.
€189.00 per guest
€94.50 per child
Where
You'll receive the exact address after the booking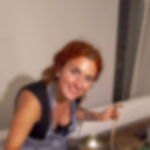 Costanza
Cesarina from 2022
Location: La Spezia    Languages: Italian, English, French, German
"My passion for cooking has always accompanied me. I remember when, still very small, I loved to put my hands in any kind of dough, skillfully adding the ingredients with the help of mom or grandmother to make it become, almost by magic, something extremely wonderful that would make the snack an even more special moment. From desserts for snacks I started slowly to cook a bit of everything, traditional dishes and not, always trying to experiment and refine the technique. When I cook I'm happy, but when I know I can cook for someone else I'm even happier. I think cooking is a real act of love."
Experiences you may like
FAQ
Families and solo travellers welcome