Venetian street food with local guide
4.9
Food Tour: discover the best places where to taste the finest local food & wine
Shared Experience
In a shared experience, other guests may be added, up to the maximum number of people that the host can accommodate. Therefore you may have the opportunity to share your passion for good food and cooking with other people from all over the world!
Your menu
Join me on an exclusive culinary journey through the charming city of Venice on my Secret Food Tour. Get ready to indulge in the world-renowned flavors of spritz and cicchetti as I, your local and knowledgeable guide, lead you through the hidden gems of the city. As we delve into the local food scene, I'll share with you the secret stories and traditional recipes behind each delicious dish, handpicked from the best local merchants and producers. You'll have the chance to taste the authentic flavors of Venice and indulge in a sensory experience like no other. Strolling through the picturesque canals, you'll be entranced by the aroma of the local cuisine and be transported back in time as I share the rich history and traditions of the city with you.
Reviews
My daughter's and I took a cooking class with Barbara in October 2023. It was a wonderful experience. We made pasta and tiramisu that was absolutely delicious. Barbara is a master in the kitchen. She was friendly, hospitable and humorous. I would definitely recommend this class

Debra - December 2023

We are newly weds who came to Italy on our honeymoon & booked a last minute class the last night of our trip … what an ending !!! Not only did Barbara teach with such patience & expertise, she was also just a one of a kind human being ! From the very beginning she made each moment so special and this will for sure be a memory that my husband and I will carry through out our lives. We left having learnt how to make some yummy pasta but we also left with a new friend, Barbara ! We cannot thank you enough for EVERYTHING!!!

Chiara & Brian - December 2023

Fabulous morning spent with Barbara, who welcomed us into her home and engaged us all. A great teacher and chef, we made a delicious meal, learning about Italian cuisine. We all agreed this experience was the highlight of our visit to Venice. Thank you Barbara.

Kevin Beer - October 2023

A very very nice morning. I was the only one that day that showed up so that was fantastic. Only thing missing - getting the recipe for pasta, stuffing, sauce and tiramisu on paper/writing.

Mona schnell  - September 2023

My mother and I had a wonderful experience with Barbara. She warmly invited us into her home and taught us to make 3 types of pasta from scratch. She was a wonderful teacher with easy to follow instructions and helpful demonstrations. The overall meal was delicious and showed that Barbara is truly a great chef. To top it off, at the end of the experience she personally directed us to a great local store for further shopping.

Kit and Andrea - September 2023
€220.00 
per guest
(€110.00 

per child)
€220.00 per guest
€110.00 per child
Where
You'll receive the exact address after the booking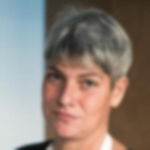 Barbara
Cesarina from 2018
Location: Venice    Languages: Spanish, Italian, English
Cesarina Barbara welcomes you into her home with open arms. This breathtaking house is situated in the perfect location, right in the city centre, but sheltered from the hustle and bustle of the tourist hotspots. At her dinner table, you will be guided through the most evocative culinary traditions of the lagoon. "Ever since I was a little girl, I've loved learning how to cook. I learned from my grandmother, who prepared traditional Venetian dishes with infinite wisdom: in fact, my grandparents ran a restaurant for many years, so I have always lived and breathed for making guests feel welcome. I love cooking for my friends and family, and over the years I've specialised in Venetian dishes, as they are so varied and full of flavour, a true expression of Venice's precious and rich history."

Immerse yourself in the captivating atmosphere of the most famous canals in the world, where you will enjoy a timeless selection of traditional dishes. Only a magical city like Venice can promise such a special experience.



Experiences you may like
FAQ
Families and solo travellers welcome
What are the best cooking classes in Venice?
What are the best home restaurants in Venice?
What are the best market tours in Venice?