Cous Cous, between tradition and culture
5.0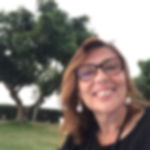 Spoken languages:  Italian and English
Dining experience: take a seat and enjoy an authentic Italian meal with a local Cesarina
Your menu
Cous cous is undoubtedly the traditional dish symbolic of Maghreb culture that arrived in Sicily through the Arab dominations. In 2020 it was defined as a Intangible Cultural Heritage UNESCO. I will prepare for you cous cous according to the tradition that my family inherited, it can be either meat or vegetables. I am waiting for you !!!
Reviews
Cesarine - Cous Cous, between tradition and culture
Amazing experience!!! Senora Gabri it's an amazing chef. Never tasted such good food. And even better was that one gets insights on the Sicilian cuisine an culture. For sure i will visit them every time i go to Catania!! One word to describe how the evening went: Excellence! I truly recommend!
€95.00 per guest
€47.50 per child
Where
You'll receive the exact address after the booking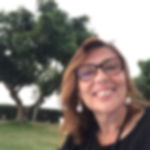 Maria Gabriella
Cesarina from 2022
Location: Catania    Languages: Italian and English
"When grandmother Stella, a painter and refined woman, cooked, she always wanted the best ingredients that had to be purchased only in those specific shops; the coffee ice could only be made when the coffee was freshly roasted and ground; her dishes were always perfect, a right mix of scents and colors. When her mother, just married, joined her father as an artillery officer in Bracciano, her grandmother prepared her a notebook, which still exists, black with red borders, entitled "the recipes for Bracciano use". So I started to get passionate about cooking, taking inspiration from that notebook, for the realization of my recipes.The family grew and that was the moment when dad finally managed to get into the kitchen and the contamination, with the traditional recipes of grandmother Maria, added a riot of flavors to our dishes. Another important moment for my kitchen was when I changed cities and moved to Catania. Here I acquired the tradition of Catania cuisine that I mixed with that of my family. My cuisine is this: a mixture of family traditions of joy in cooking, each dish always tells a story "u cuntu" "Grandma tell me the story of this recipe?' ... "and there the magic began !! My house welcomes guests with a breathtaking view of the Gulf of Catania, it is not in the center but it is easily accessible and inside it contains the history of the two families, Palermo and Catania, and the culinary tradition of these two cities contains in its recipes all of Sicily ".
Experiences you may like
FAQ
Families and solo travellers welcome