Roman Street Food Tour: savoring Campo de' Fiori's delights
4.8
Discover local products with a street food tour or a visit to a local producer
Your menu
The Campo de' Fiori area is among the best places to experience the Roman lifestyle, with its narrow streets, cobblestones underfoot, and the echo of city noises bouncing off old buildings. Our Street Food Tour begins at Teatro Argentina, and after a short walk and engaging conversation about the city, we'll find ourselves at the historic Roscioli bakery, where our tasting journey begins. Roman street food is simple yet flavorful, offering treats like "focaccia con mortadella" or the famous "maritozzo." From Roscioli, we'll continue to the main square, home to a daily pop-up market. Next, we'll visit a delicatessen near Piazza Navona to sample Italian specialties. If you have room, the experience ends with some delightful ice cream.
Reviews
Cesarine - Roman Street Food Tour: savoring Campo de' Fiori's delights
Georgia and Roberta were excellent hosts, and teachers.

David Sallis

 - 

August 2023

Very welcoming and knowledgeable.

We had an excellent evening cooking and enjoying a meal with Roberta and this was a great part of our trip.

Casa bellissima, cena ottima , accoglienza calda ed empatica!
€110.00 
per guest
(€55.00 

per child)
€110.00 per guest
€55.00 per child
Where
You'll receive the exact address after the booking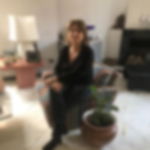 Roberta
Cesarina from 2018
Location: Rome    Languages: English, French, Italian
"I was born in Rome from a family of Campania origins. I perfectly remember my grandmother Lucia every morning in the kitchen and the smell of the sauce already being cooked that spread throughout the house. I soon understood that cooking is one of the acts of daily love that I am able to unite and, precisely for this reason, I began to experiment not only with the family cuisine, but also that of other regions. Living in Rome, which, in addition to being a city rich in history, is also full of local markets, I have the opportunity to enrich my dishes with fresh and genuine products".
Experiences you may like
FAQ
Families and solo travellers welcome