Daniela
Cesarina from 2018
My speciality: Spaghetti with muscles

Spoken languages: Italian and English
Good to know
 I offer vegetarian alternatives
Hi from Daniela!
The city of La Spezia is located practically on the border between Liguria and Tuscany. It is the ideal starting point to visit the splendid Cinque Terre and other characteristic villages in the area, such as Lerici and Porto Venere. With the sea in front of the city and the mountains behind, it is fascinating to admire it from above from San Giorgio castle, and experience its unique flavor through its culinary offerings, which reflect a combination of land and sea, evolution and experimentation.Seated around Daniela's table, you'll experience a procession of traditional recipes. Our Cesarina offers the classic cuisine of La Spezia, the result of the fusion of different traditions from the neighboring regions.Daniela's prepares her dishes using simple ingredients. However, once combined, they give life to both strong and delicate flavors at the same time, recipes like 'sgabei' – raised bread dough that is cut into strips, fried, stuffed with cheeses or locally cured cold cuts, 'muscoli' (mussels) in a variety of versions and, of course, an absolute must, 'pesto' (sauce made from basil).
My specialities
 

Tasting of: fried and marinara muscles (mussels), 'bianchetti' (crisy fried fish), stuffed anchovies and octopus with vegetables

 

Spaghetti with muscles

 

Stuffed muscles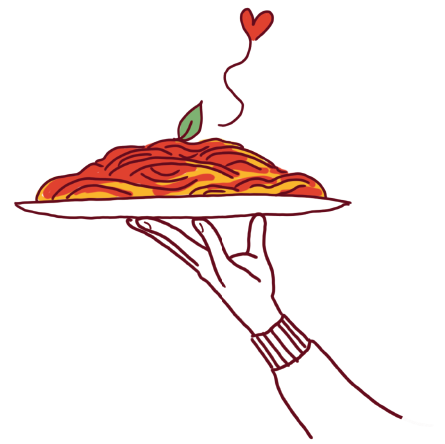 Experiences
Reviews
There are no reviews yet.
Where
You'll receive the exact address after the booking
Meet other hosts in the same city