Natural Wine Tasting & Aperitif with Seaside view in 5 Terre
5.0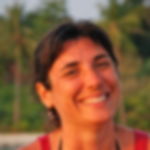 Spoken languages:  Italian and English
3 Wines Tasting + appetizer
Your menu
Experience the authentic taste of the 5 Terre with me at the Possa cellar. As a wine lover, I invite you to join me for a pre-dinner drink in a stunning vineyard overlooking the sea of Riomaggiore. Discover the secrets of natural wine production without added sulfites or enzymes while indulging in three glasses of exquisite wine. Accompanying the wine are locally-sourced appetizers such as focaccia, rice cake, and salted anchovies. Immerse yourself in the wine culture and savor the unique flavors of the region. Join me for an unforgettable tasting experience!
Reviews
Cesarine - Natural Wine Tasting & Aperitif with Seaside view in 5 Terre
We could not have had a better afternoon cooking with Barbara. My wife and I enjoy taking classes when we travel, and I can honestly say this was the best use of money I've ever had. Barbara was more than accommodating bringing us into the hills above Riomaggiore to teach us so much beyond just cooking. We walked through the vineyard picking fresh herbs and citrus to cook with, all the while teaching us about the differences and how they grow there. She taught us history of ingredients and how they relate to the local dishes we were making. We enjoyed so much delicious food and drinks while learning and laughing the whole time. Barbara made us feel like we were a part of her family. Our entire trip in France and Italy was perfect, but it was truly highlighted by this afternoon that we will never be able to forget.
€169.00 per guest
€30.00 per child
Where
You'll receive the exact address after the booking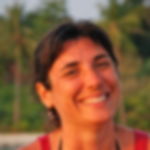 Barbara
Cesarina from 2022
Location: Riomaggiore    Languages: Italian and English
Hi there, I'm Barbara!
I was born in the Gulf of Poets, to a Sardinian mother and a Genoese father, and spent my childhood with my beloved grandparents. I like to think of myself as a citizen of the world, but I have a strong connection to my land and its traditions, as does my husband Stefano. Together, we want to share our passion for cooking and our roots with other enthusiasts and curious minds. Since I was a child, I developed a strong passion for cooking, thanks to my grandmother who taught me to experiment and taste new flavors. I have always been adventurous and have tried all the original recipes from different countries around the world, but Ligurian cuisine remains my favorite. We decided to open the doors of our house, located on the terraces of the Cinque Terre above Riomaggiore, to share our passion for cooking and local culture. For us, cooking is the best way to tell the story of our land and pass on the true Ligurian tradition to others. We are excited to share this culinary journey with guests from around the world!
Experiences you may like
FAQ
Families and solo travellers welcome