Natural Wine Tasting & Aperitif with Seaside view in 5 Terre
5.0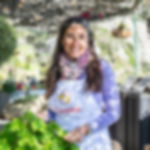 Spoken languages:  Italian and English
Taste 3 wines and savor a local appetizer
Your menu
Experience the authentic taste of the 5 Terre with me at the Possa cellar. As a wine lover, I invite you to join me for a pre-dinner drink in a stunning vineyard overlooking the sea of Riomaggiore. Discover the secrets of natural wine production without added sulfites or enzymes while indulging in three glasses of exquisite wine. Accompanying the wine are locally-sourced appetizers such as focaccia, rice cake, and salted anchovies. Immerse yourself in the wine culture and savor the unique flavors of the region. Join me for an unforgettable tasting experience!
Reviews
Cesarine - Natural Wine Tasting & Aperitif with Seaside view in 5 Terre
Wonderful experience; one of the best of our trip. Barbara was dealing with a family issue on the day of our class and at no point did we feel rushed or slighted. She and Massimo spent hours with us as we put together a meal, answering every question. The setting is high in the mountains of Riomaggiore and the property, while maybe not suitable for very old guests, or those physically challenged is spectacular with panoramic views of the ocean and town. The kitchen is outdoors and I assure you, you'll never cook in a more interesting and beautiful spot. Their English was perfect so every step was easy to follow and write down. We had two types of pasta and a delicious tiramisu. An experience on our trip we will be talking about for years to come.

Le cours de cuisine le plus merveilleux de ma vie ! Barbara et son époux Stefano, passionnés, souriants et incroyablement bienveillants, vous reçoivent dans un cadre époustouflant, à flanc de falaise, au cœur d'un jardin magnifique sur les hauteurs de RioMaggiore. Commence alors une soirée de rêve, plusieurs heures durant lesquelles le temps suspend totalement son vol au profit du partage, de l'enseignement et de la découverte et du terroir. En plus d'apprendre plusieurs recettes typiques de la région, vous dégustez diverses préparations fraîchement sorties de la cuisine, qui sont toutes à tomber par terre. Ce qui m'a le plus marquée chez Barbara et Stefano c'est la chaleur et la gentillesse de leur accueil, leur attention pour chacun et le cœur qu'ils mettent dans la transmission d'un patrimoine culinaire riche, sain et authentique. Je manquais de mots pour les remercier en fin de soirée. C'était féerique. Barbara, Stefano, si vous me lisez, du fond du cœur, un immense merci pour cette expérience, qui fait compte parmi mes plus beaux instants de voyages. Et un gros câlin à Anna et Juli !

If you want a unique & unforgettable experience, then look no further to this cooking class with Barbara and her husband Stefano. They are so welcoming and patient; it felt like we were spending time with family. We really thought that we were going to get a "run of the mill" class where they show us the steps and we copy. It's nothing like I've ever experienced, especially from someone who does not particularly like to cook. You will definitely get an experience of a lifetime that has such a personal touch and cannot get anywhere else.

Barbara and Stefano (her husband) were absolutely wonderful! They immediately made us feel welcome and at ease while explaining the significance of the local area and its connection to the cuisine we were preparing that day. we would highly recommend them to anyone interested in taking a cooking class in Cinque Terre.

We truly have no words for how amazing this experience was. It is the highlight of our entire trip and hope to return one day to take another class again with Barbara! She was very sweet and welcoming, and we all felt at home with how she was teaching and serving us. We got to make two pastas and a tiramisu. It was our first time so it was a bit difficult for us but Barbara was very kind and patient and helped us every step of the way. She also shared local stories and even spoke of family traditions which was beautiful. The view we had was incredible. We learned more about the vineyard and history of Cinque Terre. Her and her husband were amazing hosts, and the food was delicious!
€169.00 per guest
€30.00 per child
Where
You'll receive the exact address after the booking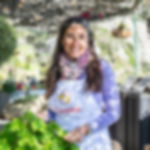 Barbara
Cesarina from 2022
Location: Riomaggiore    Languages: Italian and English
Hi there, I'm Barbara!
I was born in the Gulf of Poets, to a Sardinian mother and a Genoese father, and spent my childhood with my beloved grandparents. I like to think of myself as a citizen of the world, but I have a strong connection to my land and its traditions, as does my husband Stefano. Together, we want to share our passion for cooking and our roots with other enthusiasts and curious minds. Since I was a child, I developed a strong passion for cooking, thanks to my grandmother who taught me to experiment and taste new flavors. I have always been adventurous and have tried all the original recipes from different countries around the world, but Ligurian cuisine remains my favorite. We decided to open the doors of our house, located on the terraces of the Cinque Terre above Riomaggiore, to share our passion for cooking and local culture. For us, cooking is the best way to tell the story of our land and pass on the true Ligurian tradition to others. We are excited to share this culinary journey with guests from around the world!
Experiences you may like
FAQ
Families and solo travellers welcome