Seaside Cooking Class: 3 traditional recipes in Cinque Terre
5.0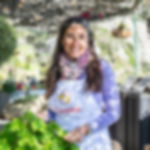 Spoken languages:  Italian and English
Cooking class: learn how to make 3-traditional Cinque Terre recipes and take a seat to enjoy what you have cooked
Your menu
Gnocchi or Tagliatelle al sugo
Tomaxelle (meatballs for La Spezia)
Tiramisù with Sciacchetrà wine
Immerse yourself in the authentic traditions of Liguria with this 3-recipes cooking class! My recipes and location blend together to create a unique and unparalleled experience, surrounded by the scents of the Ligurian land and breathtaking views of the sea. The preparation of the dishes not only provides culinary knowledge but also brings you into contact with the authentic environment. I'll teach you how to prepare three iconic Ligurian dishes: Gnocchi or Tagliatelle with sauce, Tomaxelle (La Spezia-style meatballs), and Tiramisù with Sciacchetrà wine. You will use high-quality ingredients and discover the secrets behind these flavorful recipes. All of this takes place in a seaside view natural winery in Riomaggiore, Cinque Terre, adding an extra touch of magic to your culinary journey.
Reviews
Cesarine - Seaside Cooking Class: 3 traditional recipes in Cinque Terre
Barbara and her husband were fabulous! The recipes were delicious and the location stunning. We forgot an item and they tracked us down to get it. They were gracious hosts and we VERY HIGHLY recommend them!

Tammy Cotton

 - 

September 2023

Amazing!! We did a 3 hour cooking lesson and it was fabulous! We went with other couple and they were also very nice. Barbara is an amazing cooker and person and was allays checking on us! She gave us an extra pasta that she made the day before and it was unreal!! All of the dishes were super tasty and made with a lot of love. Her husband(Stephano) didn't spoke English very well but he was very funny and also a great person! My daughter loved cooking with them and even learned a little bit italiano🤌I highly recommend this class and if we were back in Italy in the next months we would go back without thinking twice!

Sofia Andrez

 - 

September 2023

Barbara was an amazing host. Great teacher in an incredible location. We can't wait to come back.

Incredible experience. Very sweet couple. Unforgettable view. I'm glad the blender is an option when I make pesto again! 😆

A wonderful evening in a truly beautiful location cooking outside amongst the vineyards Barbara was wonderful - we both learnt so much enjoyed the cooking and then ate the wonderful results - highly recommend for truly authentic experience

Tina needham

 - 

September 2023
€189.00 
per guest
(€95.50 

per child)
€189.00 per guest
€95.50 per child
Where
You'll receive the exact address after the booking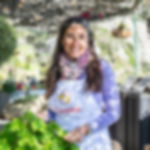 Barbara
Cesarina from 2022
Location: Riomaggiore    Languages: Italian and English
Hi there, I'm Barbara!
I was born in the Gulf of Poets, to a Sardinian mother and a Genoese father, and spent my childhood with my beloved grandparents. I like to think of myself as a citizen of the world, but I have a strong connection to my land and its traditions, as does my husband Stefano. Together, we want to share our passion for cooking and our roots with other enthusiasts and curious minds. Since I was a child, I developed a strong passion for cooking, thanks to my grandmother who taught me to experiment and taste new flavors. I have always been adventurous and have tried all the original recipes from different countries around the world, but Ligurian cuisine remains my favorite. We decided to open the doors of our house, located on the terraces of the Cinque Terre above Riomaggiore, to share our passion for cooking and local culture. For us, cooking is the best way to tell the story of our land and pass on the true Ligurian tradition to others. We are excited to share this culinary journey with guests from around the world!
Experiences you may like
FAQ
Families and solo travellers welcome