Rialto Market Tour and Cooking Class in Central Venice
4.9
Cooking class: learn how to cook traditional & innovative Italian recipes from a local Cesarina
Your menu
Join me for a one-of-a-kind cooking experience in Venice. We'll start at the historic Rialto Market, dating back to the 9th century, where we'll select fresh produce, fish, meat, and other ingredients. This bustling marketplace near the iconic Rialto Bridge offers a glimpse into traditional Venetian life, with vendors shouting out daily specials and customers bargaining for the best prices. After a visit to a traditional bacaro to taste a 'cicchetto' and wine, we'll head to my quiet, off-the-tourist-track home to cook the dishes we've selected. I'll share my best tips and techniques, so you can recreate these delicious Venetian specialties at home. So, not only will you have a hands-on cooking experience, but you'll also get a taste of the authentic Venetian culture and history.
Reviews
Cesarine - Rialto Market Tour and Cooking Class in Central Venice
My mother and I had a wonderful experience with Barbara. She warmly invited us into her home and taught us to make 3 types of pasta from scratch. She was a wonderful teacher with easy to follow instructions and helpful demonstrations. The overall meal was delicious and showed that Barbara is truly a great chef. To top it off, at the end of the experience she personally directed us to a great local store for further shopping.

Kit and Andrea

 - 

September 2023

Barbara's cooking class was great! We learned so much and had a great time making pasta and tiramisu. Barbara was very knowledgeable and made the experience a lot of fun.

Judi Schuckman

 - 

September 2023

It was a great experience in a private apartment in Venice. Barbara was really a great teacher and a very nice host. We learned a lot about pasta, gnocchi and tiramisu. We loved the easy-to-be-recooked recipes. It was a lot of fun. Thanks a lot!

Daniel O'Sullivan

 - 

August 2023

Barbara was great! The whole experience was awesome from beginning to end. She made the location easy to find, was great with my teenagers, and the food was delicious! Highly recommend!

Barbara is a wonderful chef and knows her way around making pasta. Fun, energetic, and a wonderful person. Great evening by all!
€180.00 
per guest
(€90.00 

per child)
€180.00 per guest
€90.00 per child
Where
You'll receive the exact address after the booking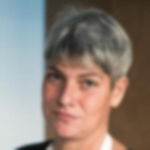 Barbara
Cesarina from 2018
Location: Venice    Languages: Spanish, Italian, English
Cesarina Barbara welcomes you into her home with open arms. This breathtaking house is situated in the perfect location, right in the city centre, but sheltered from the hustle and bustle of the tourist hotspots. At her dinner table, you will be guided through the most evocative culinary traditions of the lagoon. "Ever since I was a little girl, I've loved learning how to cook. I learned from my grandmother, who prepared traditional Venetian dishes with infinite wisdom: in fact, my grandparents ran a restaurant for many years, so I have always lived and breathed for making guests feel welcome. I love cooking for my friends and family, and over the years I've specialised in Venetian dishes, as they are so varied and full of flavour, a true expression of Venice's precious and rich history."

Immerse yourself in the captivating atmosphere of the most famous canals in the world, where you will enjoy a timeless selection of traditional dishes. Only a magical city like Venice can promise such a special experience.



Experiences you may like
FAQ
Families and solo travellers welcome