Sommelier's delight: wine tasting & 3course menu in Venice
4.7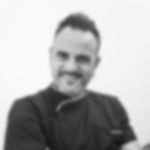 Spoken languages:  Italian and English
Cooking class: learn how to cook traditional & innovative Italian recipes from a local Cesarina
Your menu
Enjoy exquisite Wine Tasting & Local Cuisine in Venice: 3 high-quality regional wines paired with local food in a sunlit apartment on the top floor of Palazzo Loredan, a 16th-century historical building.
Join our Ais-licensed Sommelier, Sara, for an enchanting journey of Venetian wines paired with authentic local dishes. Discover our enticing menu: Sparkling White Wine with Venetian-style Codfish & Vegetable-balls, Still White Wine with Seasonal Fried Vegetables, and Still Red Wine with a Delectable Selection of Cheeses.
Don't miss our homemade breadsticks and refreshing mineral water! Book now for a minimum of 4 participants. Available from 5:00 pm.
Reviews
Cesarine - Sommelier's delight: wine tasting & 3course menu in Venice
We were looking forward to this class. The place with a little difficult to get to but we made it there. We liked Chef, good teacher and dishes were tasty. We- my boyfriend and the other guests were a little disappointed- we didn't get to cook pasta- Chef cooked pasta and sauce. We did make 2 pastas and tiramisu. Stated included - Water, local wines and Espresso, Italian Aperitivo: prosecco and nibbles*. We had nibbles, 1 bottle bottle of water and 1 bottle of Prosecco for 4 ppls. Extra bottles of Prosecco were $30 euros. So we bought 2 bec we were on vacation. There wasn't any wine or espresso. Either Chef didn't know what was included or it was false advertising. This class was pretty expensive already and didn't meet my expectations. Chef said he would email us the recipes, he didn't ask for emails and I assumed we would get it through the Cesarine. Still waiting.

Excellent experience

Gail Cerreta

 - 

August 2023

Such an amazing experience would highly recommend

We had a wonderful cooking class with Nicolo. The teaching was done in a fun and learning manner and environment. Nicolo was personable and entertaining. It was a diverse group of students from around the world of different ages and countries who connected and interacted. Learning and practicing the recipes was perfect, and eating the meal was divine. One last request - waiting for the recipes from Nicolo - that would make everything perfecto!

Charming and informative

Frank Hildrebrand

 - 

June 2023
€270.00 
per guest
(€135.00 

per child)
€270.00 per guest
€135.00 per child
Where
You'll receive the exact address after the booking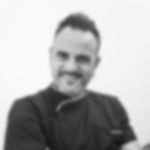 Nicolò & Family
Cesarina from 2021
Location: Venice    Languages: Italian and English
Hi, I'm Nicolò! My family and I are a whole chef family with passion and deep knowledge of Venetian cuisine! I became a chef out of passion. Initially, I opened an Italian restaurant in the Philippines then it was time to relive my mother's house and the joy of being together around the table. Ever since I was a child, my mother transmitted respect for good food and care in preparing it, but also the ethics of hospitality that distinguishes Venetian people. Hosting experiences in my house, in a building of the '500, you'll be welcomed by my sisters Maria and Cinthia, my young and talented cousins Anthe, Andrea, Lorenzo or myself.

Join us on this journey to discover the essence of the Venetian food culture! See you soon! Nicolò & family
Experiences you may like
FAQ
Families and solo travellers welcome